"All mass graves in Samawah must be opened", Anfal victims say
The Governor of Samawah said there are dozens of unopened mass graves in the region.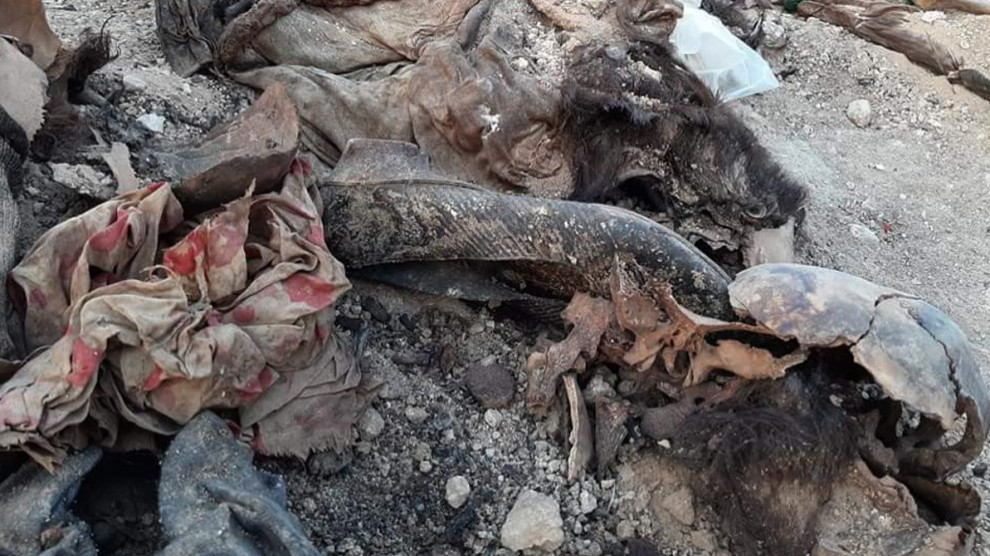 The mass graves in the Samawah city of Iraq began to be excavated in July. 
So far, only one of the three mass graves in Samawah has been excavated and 171 bodies have been exhumed. After the first mass grave was opened, it was decided to open the other mass graves. However, the decision has not yet been implemented.
Hawrê Pêşrew, President of the Association for the Protection of the Rights of Victims of Families of Anfal, told Rojnews: "Teymur, who survived the Anfal, brought an expert acquaintance from outside who is very knowledgeable about mass graves. When Teymur and I went to examine the mass grave opened in Samawah in July, they found that there was not enough evidence from the mass grave. They reacted by stating that mass graves were not deliberately opened. They then complained to the Samawah governor and his team who opened the mass graves. The opening of mass graves was delayed."
In their talks with the Kurdistan Region Parliament, the Iraqi Parliament, the Iraqi President and the Ministry of Martyrs and Anfal, Hawrê Pêşrew said that they wanted the mass graves to be opened under the supervision of a delegation from the Hague Court and human rights representatives. "Mass graves may not have been opened because of this," said Pêşrew.
Hawrê Pêşrew added: "An examination will be made on the bones. So far, however, the Iraqi Government and the Kurdistan Region Government have not reached an agreement to collect blood samples from families of victims of Anfal. We asked the Ministry of Health and the families of the victims to take blood samples to determine the identity of the bodies."
According to the Iraqi Criminal Court, there are three mass graves in Samawah, and only one grave has been excavated so far.
The Governor of Samawah said there are dozens of unopened mass graves in the region. "We want all the graves to be excavated," said Pêşrew.