All set for tomorrow's HDP 5th Ordinary Congress
The preparations for the HDP 5th Ordinary Congress, which will be held tomorrow, Sunday 3 July, have been completed.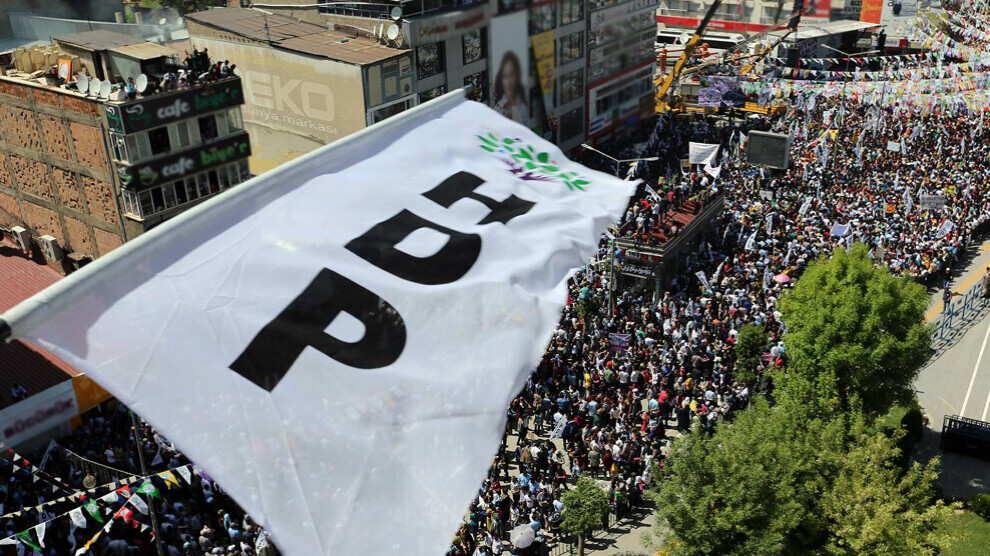 The HDP 5th Ordinary Congress will be held tomorrow, Sunday 3 July, at the Ankara Indoor Sports Hall, with the slogan "We are the solution". In this congress, the HDP ideas and its determination on the Third Way policy will come to the fore once again. The HDP is the target of political genocide attacks, yet it continues to insist on its proposal and policy of "solution to Turkey's fundamental problems".
The following parties, institutions and circles will also attend the congress: constituent parties, HDK, DTK, 7-party alliance of which HDP is a component, CHP, DEVA, Future, Saadet, Tek Party, Left Party, TKP, Kurdistan Alliance representatives; Saturday Mothers, Peace Mothers, Roboski, Sivas, Suruç and the families of those killed in the massacres in Ankara, Konya, Gezi, Paris and the basements of Cizre; the Şenyaşar family, Tahir Elçi, Medeni Yıldırım, Deniz Poyraz and Garibe Gezer, and the families of imprisoned politicians; the representatives of more than 400 institutions, including intellectuals, writers and artists. and personality."
In addition, more than 100 delegations, including many representatives of political parties, politicians and activists from Europe and the Middle East, will be present at the congress.
Approximately 50 thousand people will attend the congress, where 1050 official delegates will vote. Congress participants will set off for Ankara from the various provinces today.
The congress will elect 100 permanent members, 50 alternate and 30 honorary PM (Party Assembly) member lists and co-chairs.
The Central Disciplinary Committee and the Conciliation Board will also be renewed. In addition, a large Advisory Board that will include writers, intellectuals, artists and politicians from different circles will be formed and submitted to the approval of the Congress.