Amed co-mayor calls on people to join World Peace Day rally
Amed Metropolitan Municipality co-mayor Selçuk Mızraklı issued a call for World Peace Day on 1 September.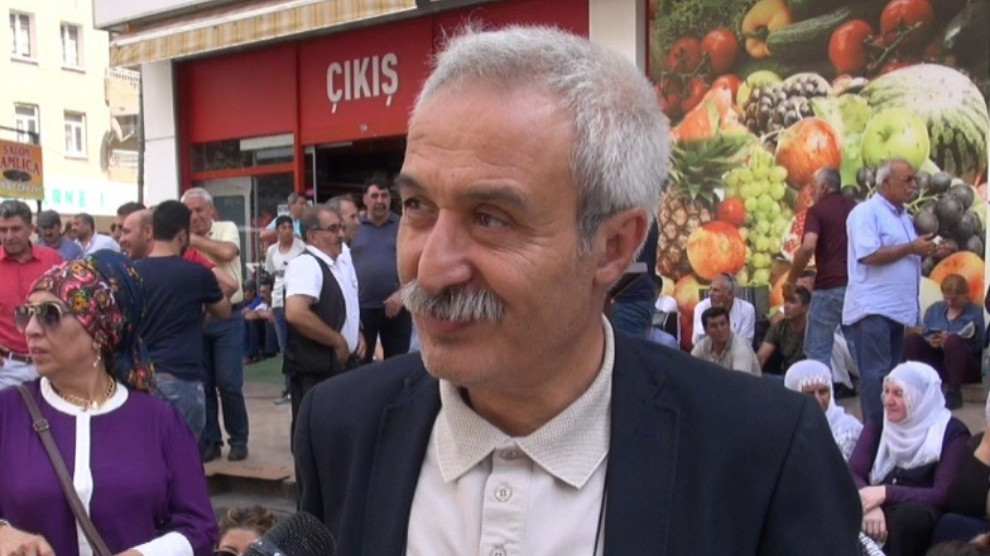 After the AKP-MHP regime appointed trustees to the HDP-run metropolitan municipalities of Amed, Van and Mardin on 19 August, Kurds have been protesting and mobilised.
Amed, Van and Mardin people, HDP deputies and executives are resisting while preparing for the 1 September World Peace Day.
The co-mayor of Amed Metropolitan Municipality, Selçuk Mızraklı, spoke to ANF about the preparation for the meeting.
Mızraklı stated that he wished that 1 September would actually be a day to protest the injustice and illegality carried out by Turkey against the municipalities. 
Mızraklı added: "1 September is not just for that day, we need to have days like this every day, 365 days a year in Turkey.
On 1 September we will be a piece of light even when the most difficult conditions and darkness seems to prevail. We welcome all fireflies who want to carry a light to the rally area."