Anti-war activists in Italy salute the Kurdish resistance
Activists joining central anti-war protests in Italy expressed their solidarity with the Kurdish people and guerrilla forces that are faced with a genocidal campaign of the Turkish state in various parts of Kurdistan.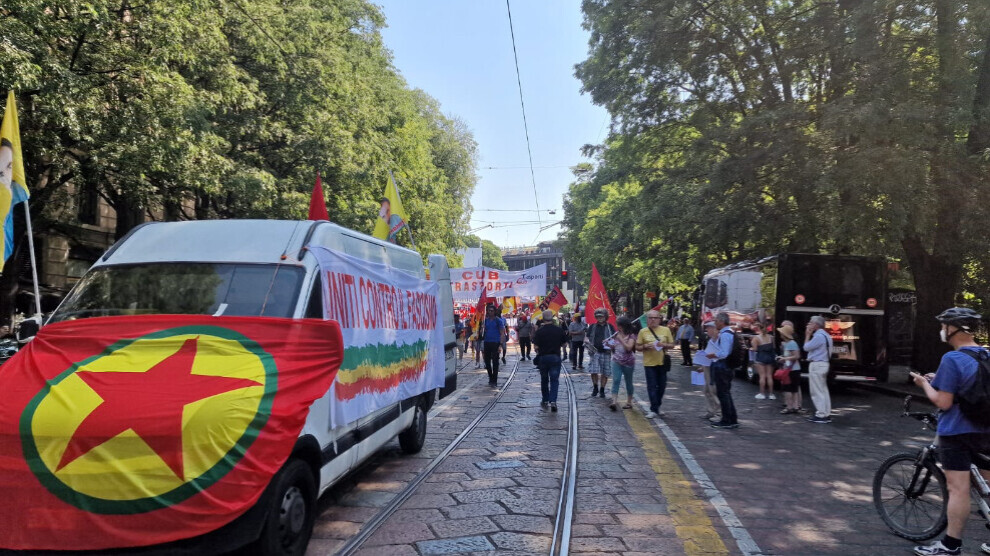 Kurds ensured massive participation in the central anti-war demonstrations held in Rome and Milan.
Demonstrators protested against the Turkish invasion attacks on guerrilla-held Medya Defense Zones in southern Kurdistan (northern Iraq) and the cooperation of the Kurdistan regional government's ruling party, KDP.
"We stand with the Kurdish people and we salute the guerrilla resistance against chemical weapons," declared the activists.