Assad arrives in Saudi Arabia to attend Arab League summit
After about a decade of isolation, Syria's Bashar al-Assad is attending a major international meeting for the first time at the Arab League summit in Saudi Arabia.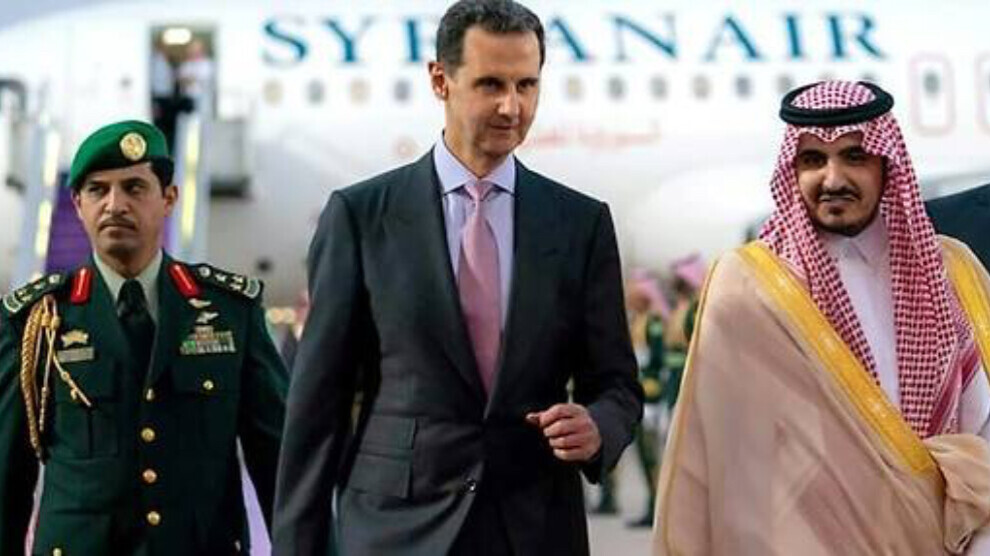 Syrian President Bashar al-Assad has arrived in Saudi Arabia for the Arab League summit. Assad landed in the coastal city of Jeddah on the Red Sea yesterday, according to a report by the state agency SANA. Saudi state television broadcast images of the long-time ruler being welcomed at the airport by the vice-governor of the Mecca region, Prince Badr bin Sultan. Assad's participation in the summit marks his return to the big diplomatic stage after years of widespread isolation.
The Arab League, founded in 1945, is an organisation with 22 members. Its goal is to strengthen cooperation in areas such as politics and economics and to mediate conflicts. The annual summit is likely to focus on the conflicts in Sudan and Yemen as well as the situation in Syria. The return of Syrian refugees, the reconstruction of the country and the containment of drug smuggling are among the topics under discussion.
The last Arab summit in which Assad participated was in Libya in 2010. The organisation suspended Syria's membership in 2011 after the regime violently put down protests in the country. This developed into a civil war that turned into a proxy war and continues to this day. More than half a million people are estimated to have lost their lives in the war, and around 14 million Syrians have had to leave their homes.
For several years, the United Arab Emirates, Jordan, Bahrain, Oman and most recently Saudi Arabia have been pushing for normalisation with Assad. At the beginning of May, Syria was readmitted to the Arab League. Earlier this week, Assad also received an invitation from the President of the United Arab Emirates, Sheikh Mohammed bin Said Al Nahjan, to attend the next UN World Climate Conference (COP28), which will take place in Dubai in November. The conference is expected to be Assad's first major meeting since the start of the Syrian war, with many Western leaders also attending.