Assyrian-Syriac-Chaldean Association: Sweden should face its past
More than two months after the Chief Prosecutor announced that Olof Palme was murdered by Stig Engström, the Assyrian-Syriac-Chaldean Association reacted to Sweden's refusal to apologize to Kurds.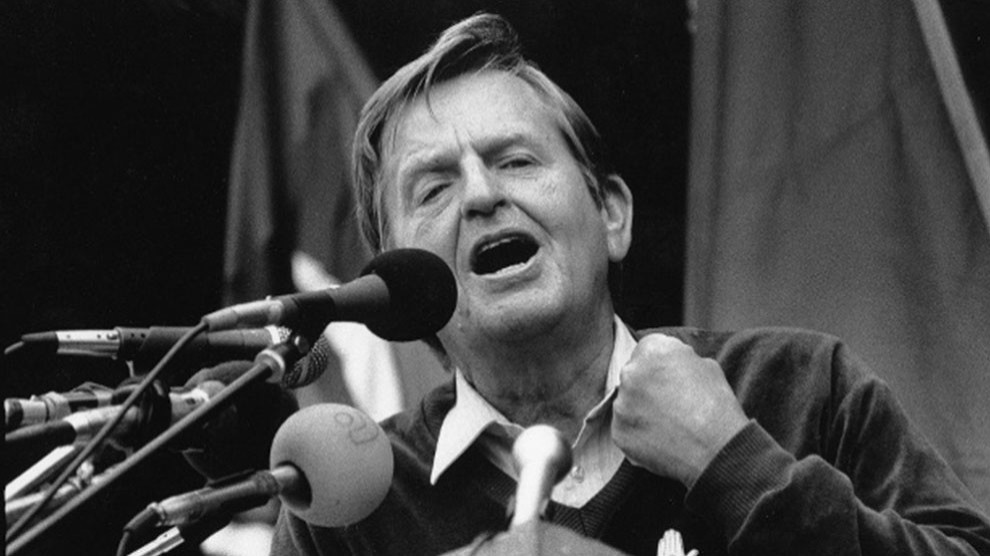 Assyrian-Syriac-Chaldean Association President Özcan Kaldoyo said that Sweden caused great trauma by targeting the PKK and the Kurds, and asked the Swedish government to confront its past and apologize to the Kurds.
Kaldoyo is one of the first Assyrians to come to Sweden. He arrived in 1976 to apply for political asylum due to the Turkish state's pressure on Assyrians.
Kaldoyo, who has been living in Sweden for 45 years, reminded that Swedish and Turkish police, as well as some Kurds, played a role in blaming the murder of Olof Palme on the Kurds and the PKK.
Kaldoyo said: "We blame the Swedish police as it tried to blame the murder of Palme on the Kurds."
Kaldoyo said that he was a close friend of Ismet Celepli, one of the Kurds, whom the Swedish police showed as responsible for the murder. "They tortured Celepli and the Kurds who they accused of being involved in the murder. They spied on them and put microphones even in their bedrooms. Celepli had to cut off all social relations so that others would not get into trouble."
Reminding that there are 4 Kurdish deputies in the Swedish parliament and the Solidarity Committee with the Kurdish People, Kaldoyo asked Kurdish MPs to bring the issue to the agenda of the parliament.
Pointing out to the necessity of bringing the oppression against the Kurds on the agenda of parliament, Kaldoyo added: "The Kurds should take a position according to the response of the government."
Kaldoyo recalled that as an Assyrian who came to Sweden from Germany right after the murder he was detained for about 10 days.
Pointing out that the Palme murder affected Kurds more negatively than Assyrians, Kaldoyo added: "At that time, some Kurds had to hide the fact that they were Kurds. I remember that many Syriacs also postponed their weddings. They postponed the weddings not out of fear, but out of respect for Palme."
Kaldoyo underlined that the Assyrian-Syriac-Chaldean peoples, like the Kurds, are struggling to reveal the facts and to shed full light on the killings of Palme.
Social Democrats government in the mid-1970s, decided to grant Assyrian-Syriacs from Turkey to be given a residence permit for humanitarian reasons. While Olof Palme was in power and opposition, he made great efforts for Syriacs to get houses, school and job opportunities and to integrate into Swedish society.