At least 15 ISIS members killed in Operation Cizire Storm
The offensive "Cizire Storm" against the last ISIS structures in the east of Syria continues. The SDF reports that at least 15 jihadists have been killed in the most recent battles.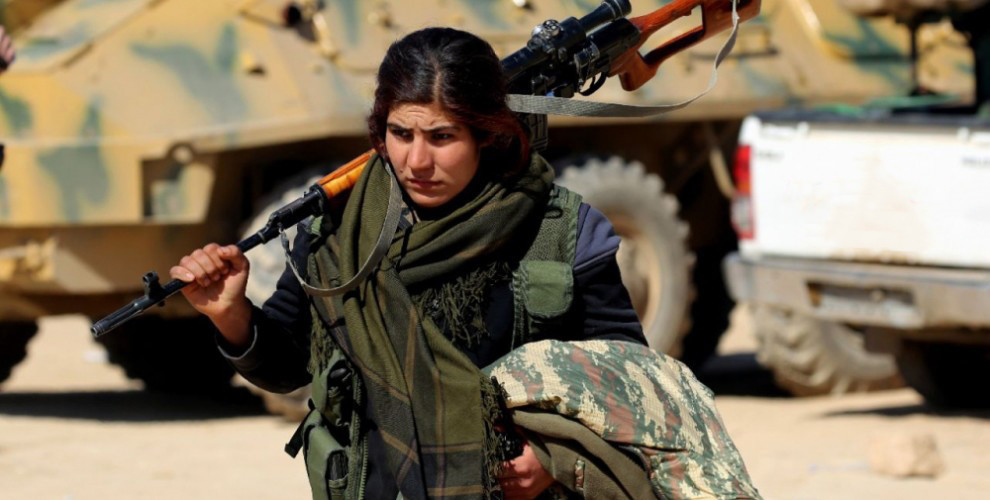 The Press Center of the Syrian Democratic Forces (SDF) published a daily report on the final phase of the "Cizire Storm" offensive launched on 10th September. Thus, in the past 24 hours at least 15 members of the Islamic State jihadist militia have been killed in the fight against ISIS terror in the Syrian-Iraqi border area in the Deir ez-Zor region.
The balance sheet is as follows:
"Al-Baghouz Front: Our fighters repulsed terrorist attacks, killing several Islamists. The forces of the international anti-IS coalition have carried out a series of air and ground attacks on bases of terrorist militia. In battles that broke out on this front, three of our fighters were injured.
As we make this statement, the fighting continues in Al-Baghouz. One member of our forces has been martyred, another was injured in an ISIS attack using heavy weapons and SPG-9 armor-piercing guns.
Hajin Front: Our forces continue their work on new positions and earth ramparts. During the work, two of our members were injured by the explosion of an ISIS mine.
Al-Bahra Front: An attack with explosives-equipped vehicles could be fended off by our fighters. The Islamists then fled the battlefield. One fighter from our ranks died in this attempt, another was injured.
Balance:
- 15 terrorists were killed
- Coalition forces carried out eleven air strikes
- Five ISIS positions were destroyed
- A GPS device of the terrorists was seized
- Two of our fighters were martyred, seven others were injured.