Attacker on HDP office in Istanbul arrested
Almost two weeks after the armed attack on the HDP district association in Bahçelievler, Istanbul, the perpetrator Muhammed Eren Sütçü has been remanded in custody after public reaction.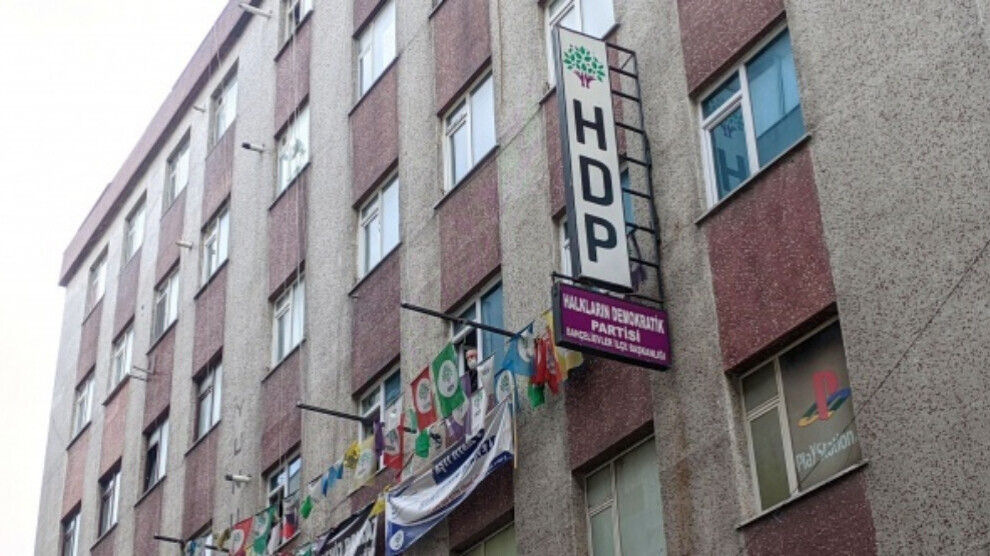 Almost two weeks after the armed attack on the Peoples' Democratic Party (HDP) office in the Bahçelievler district of Istanbul, perpetrator Muhammed Eren Sütçü has been arrested. It is not known when the arrest warrant against the self-confessed supporter of the Turkish fascist Idealist Movement (tr. Ülkücü), also known as the "Grey Wolves", was executed. There is also no information on which prison the man was transferred to, as the investigation file in the case remains subject to a confidentiality order.
Muhammed Eren Sütçü had entered the party office in Bahçelievler around noon on 28 December 2021 armed with two pistols and a bread knife under the pretext of wanting to join the HDP. When tea was served, he tried to fire one of his guns without success and injured a party member with his knife. Another HDP activist was injured when he tried to stop Sütçü, who poured hot tea on him. The attacker, who initially fled, was discovered shortly afterwards in a nearby bakery and detained. 
After six days in police custody, the public prosecutor's office requested an arrest warrant for Sütçü last Monday. However, the 3rd Criminal Division at the Istanbul District Court refrained from executing the warrant against the granting of house arrest. A complaint by the prosecution has now led to the arrest warrant. "Protests by democratic organisations and lawyers' commitment are likely to be decisive for the authorities' relenting," said lawyer Ferdi Yamar of the Association of Lawyers for Freedom (ÖHD).