Austria won't allow Erdoğan rallies for election campaign
Austrian government announced that they will not welcome the Turkish politicians that mean to hold rallies after the Erdoğan regime's announcement of early elections for this June.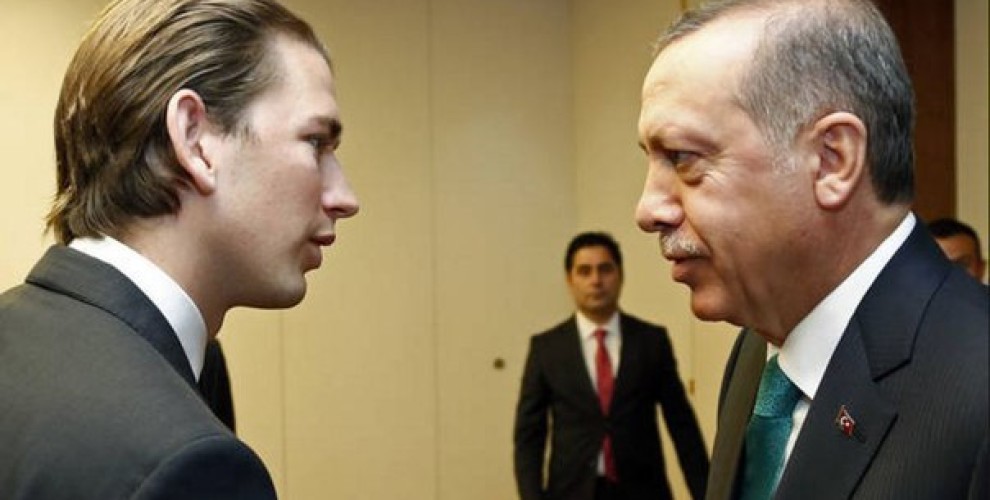 The elections set to take place in Turkey in November 2019 will be held on June 24 in line with an alliance by the AKP and MHP parties. The crisis Turkey lived with western states during the April 2017 constitution referendum, is reviving as Turkey will be through another election soon.
During the referendum campaign, many European states including Austria, the Netherlands and Germany did not allow the Erdoğan regime to spread his election propaganda in their lands. While the Netherlands deported a Turkish minister, Erdoğan accused the Berlin government of "Nazism" after the obstructions they faced across Germany.
As it is wondered what the attitude of western states will be during this election campaign, the first official statement came from Austria.
Austrian Prime Minister Sebastian Kurz told ORF radio that; "Erdoğan government has been trying to benefit from the citizens of Turkish origin in Europe for years."
Kurz, leading a conservative and extreme rightist coalition government, said; "Turkish election campaign is not welcomed in Austria. Therefore we will not allow it."
The Austrian government possesses expanded authorities to intervene in the foreign election campaigns in the country.