Autonomous Administration held diplomatic meetings in Denmark
Syrian Democratic Council co-chairs Ilham Ahmed and Riyad Dirar met with deputies and representatives of civil society organizations in the Danish Parliament.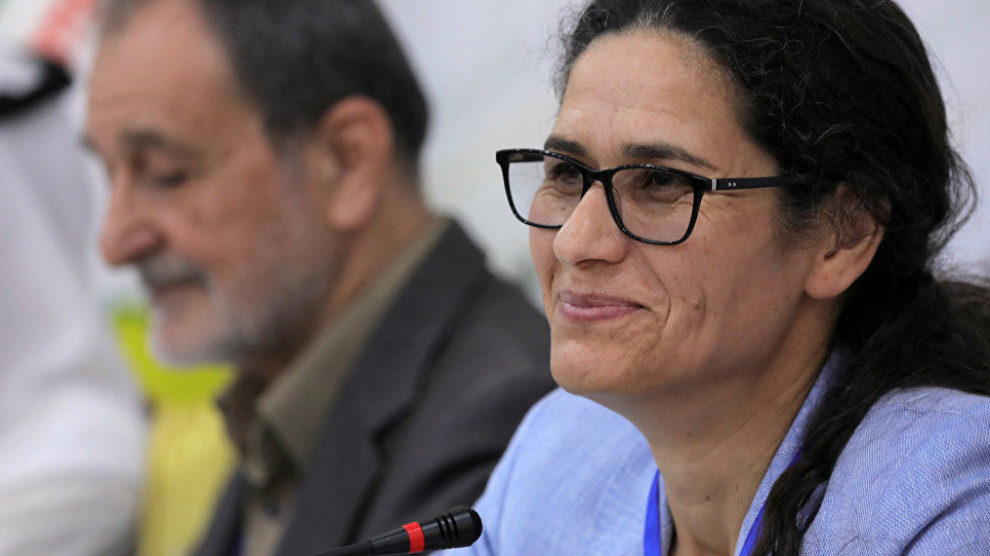 Syrian Democratic Council (MSD) co-chairs Ilham Ahmed and Riyadh Dirar visited the Danish Parliament and met with members of various political parties. The co-chairs briefed the lawmakers about the latest developments in the region.
Ahmed and Dirar later attended a meeting hosted by Kurdish organizations and lawmakers.
Danish Foreign Minister attended meeting
The meeting was attended by Danish Foreign Minister Jeppe Kofod, deputies, Danish Institute for International Studies (DIIS) experts and journalists.
The MSD co-chairs told the participants about the occupation ambitions of the Turkish state in Syria, and reiterated that crimes against humanity and war crimes have been carried out.
The main goal of the Turkish state is eliminate the Autonomous Administration system
Ahmed said that the main goal of the Turkish state is to eliminate the democratic, just and autonomous administration system established by Kurdish and other religious and ethnic minorities in Rojava.
Ahmed, who pointed out that the Turkish state and the mercenaries slaughtered civilians and used prohibited chemical weapons during the occupation, added that the Turkish state wants to carry out ethnic cleansing in Rojava and to replace Arabs with Kurds.
Ahmed said the Turkish state continued to bomb settlements and villages, especially Serêkaniyê and Gire Spi, despite the ceasefire agreement reached with the US and Russia, and that only 5 percent of the over 300,000 displaced civilians have been able to return to their homes.
co-chair Dirar told the audience that the occupation of the Turkish state caused a great humanitarian crisis in Rojava and Northern Syria.
He said that most of those who fled the occupation were housed in 810 schools and that because of that students could not continue their education.
International cooperation is required
Noting that there are a large number of refugees and the possibilities of the Northern Syrian administration is limited, the co-chairs underlined the need for international cooperation to help refugees.
Ahmed asked Western countries to take responsibility over their citizens still in the hands of the Syrian Democratic Forces.