Bild: Turkey gave German tanks to mercenaries in NE Syria
The Bild newspaper reported that German Leopard-2 tanks were used by Turkish regime-linked mercenary groups in the attacks against Til Temir, thus violating the requirement of not being used by third parties.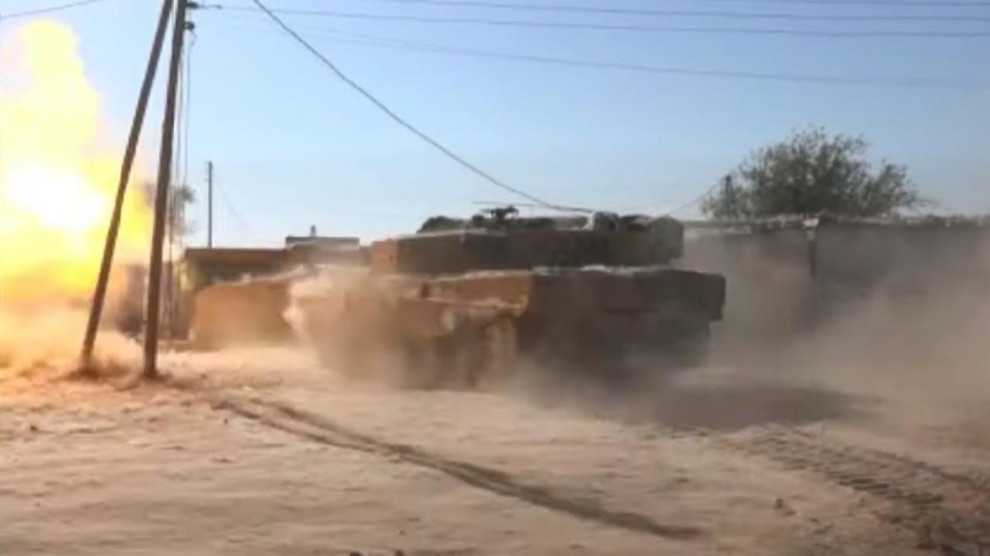 Once again it was documented that the Turkish state and its mercenaries used German-made Leopard-2 tanks in the 9 October invasion of Northern and Eastern Syria.
Bild newspaper wrote on Friday that German tanks have been used by mercenaries in the 30 km occupied by Turkey in Northeast Syria. The article was titled "Which game is Turkey playing with German tanks?" 
A spokesman for the Turkish-linked mercenaries speaking to the newspaper confirmed that the tanks were being used by them. The Spokesperson said: "Turkey provided us with military equipment including tanks."
Should the statement proved correct, the agreement between Germany and Turkey on the tanks use would have been violated.
Since 2016, the Turkish army has been using Leopard-2, the basic German war tanks, in the war in Syria. But according to Bild investigation, the Turkish government also gave Leopard-2 tanks to Syrian rebels.
German Government: Terms of Sale not Changed
The sale agreement regarding the tanks between the two countries established that "the tanks can be used only by Turkish army."
A spokesman for the German Ministry of Defense said that the terms of sale have not changed.
In the sales agreement made in 2005 it is stated that "the use by others of a tank needs the written approval of the Federal Governmen."
However, a spokesman for the Federal Financial Services Supervisory Board (BAFA), which supervised commercial agreements, despite claims that Leopard tanks were clearly being used by mercenaries, said that they had no concrete evidence of a breach of the agreement.