Brandenburg State in Germany follows Rojava's route
The state parliament of Brandenburg has passed a historic decision for an "equality law" that has been implemented in Rojava for a long time now. According to the law, parties running for the state parliament will nominate equal numbers of men and women.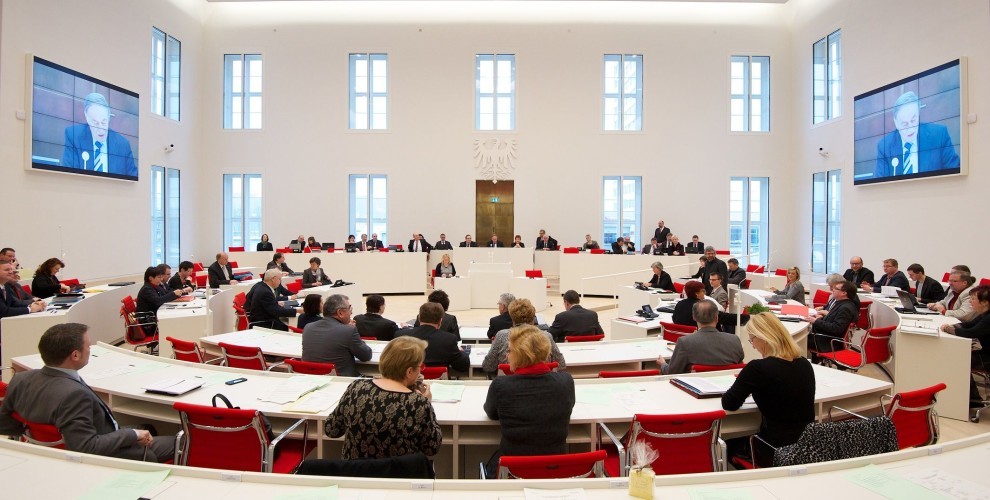 In Germany, women won the right to vote and run in elections in 1918. The centennial of this step for men and women living equal lives has seen many celebrations throughout Germany. A century after women won these rights through great struggles, the eastern state of Brandenburg has passed a historic decision.
The proposal female Greens members in the state parliament submitted last year about equal representation for women and men in the state parliament has passed with a majority of the vote. The proposal was supported by Die Linke (Left Party) and the SPD as well.
Christian Democratic Union (CDU) and the ultra-right Alternative for Germany (AfD) voted "no" on the proposal, which will go into effect from June 30, 2020 onwards, which means state elections to be held this fall will not be affected and the following elections will be the first.
DIE LINKE HAS BEEN IMPLEMENTING THE RULE FOR A WHILE
Die Linke Co-chair Katja Kipping said this kind of an "equality law" passing for the first time in Germany is an important step and that such a law is needed at the federal level as well. Kipping said every other candidate of Die Linke is a woman and added: "Other parties could go our route and implement the law without waiting for it to go into effect."
Justice Minister Katerina Barley from the SPD said the elections act needs amendments to include more women in the Federal Parliament and added: "Our goal should be equal representation for both sexes in the parliament." Greens MP Ulle Schauws said a first step has bene taken to ensure women and men have equal opportunity to go into politics.
35 out of the 88 MPs are women in the Brandenburg state parliament, and the "equality in politics" law aims to have equal numbers from both sexes. A similar law has been in place in Rojava Kurdistan for years. Immediately after the revolution in Rojava Kurdistan in 2012, women and men started to be represented in city, district, town and village councils in equal numbers right away.
Rojava's civilian political organization Democratic Society Movement (TEV-DEM) has 300 women in their 600 members. The Legislative Council that prepares the laws in Western (Rojava) Kurdistan has the same quota for men and women. In order to prevent a patriarchal system in not only politics but all aspects of society, the auto-organizations in Rojava have "women's laws".