Buldan: Isolation imposed on Öcalan is blocking any democratic solution
HDP co-chair Pervin Buldan drew attention to the isolation imposed on Kurdish people's leader Abdullah Öcalan in Imralı and said it is a way to block democratic solutions.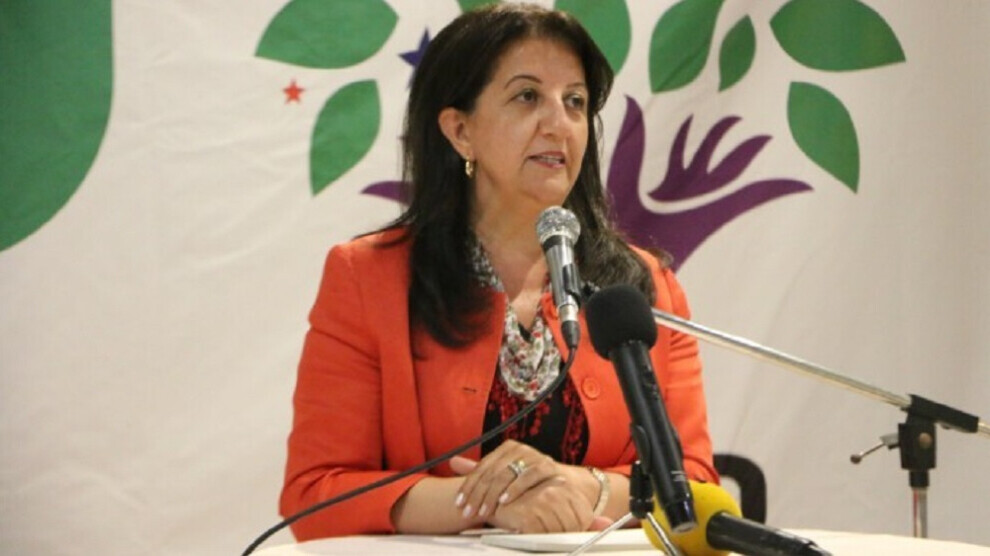 HDP made visits and meetings in Kocaeli as part of the "We are HDP supporters, we are everywhere" campaign launched to protest the attacks against the party and the case demanding its closure.
HDP co-chair Pervin Buldan met with representatives of various civil society organizations and institutions at the Kocaeli Tanyıldız Wedding Hall.
Speaking there, Buldan sent greetings and love to Figen Yüksekdağ, Sebahat Tuncel, Gültan Kışanak, Aysel Tuğluk, Çağlar Demirel and imprisoned Kurdish women politicians in Kandıra Prison.
Buldan said: "As you all know, we face multiple crises caused by a government is unable to manage politics, the economy, social life and justice. Unemployment, poverty and hunger are now affecting millions. The law and justice system has been collapsed by this government. Democratic politics, social opposition and the media are under heavy pressure. Public institutions that were supposed to serve society were turned into AKP-MHP's support bodies."
The chain of corruption of the government towards the country's resources, even to the reserves of the Central Bank, can be seen everywhere. There is almost no institution left clean of corruption from the center to the provinces. Three years ago, they established the Presidential government system with the promises of 'lifting Turkey up and helping the economy to recover'. At the end of three years, this system has become a system that makes the Palace and its supporters reacher."
While Kocaeli is a city where exploitation and the usurpation of rights are very heavy, said Buldan, "it is also one of the important centers of workers' resistance. The resistance of the workers who were unjustly and unlawfully dismissed because of their union membership in the Baldur Suspension factory located in the Şekerpınar Organized Industrial Zone in Çayırova has been continuing for 7 months. I salute the resistance of our working brothers. We stand by them. Your resistance is the HDP's resistance."
Buldan said: "One of the most important problems facing Turkey is the Kurdish issue. While the Kurdish issue is a question that can be solved through dialogue, negotiation and democratic steps, the government tries to get results with violence and war policies, thus making the whole country lose. All Turkish society should know this. Turkey cannot get rid of economic and political crises without solving the Kurdish problem. The HDP stubbornly and courageously defends the democratic solution to the Kurdish question and shows democratic solutions other than war and violence. The HDP has been targeted for years because we have disrupted the war policy of the government and its partners and defended the right of peace for millions."
Buldan underlined that "there has been an unlawful isolation against Mr. Öcalan in Imralı for 6 years in order to block all democratic solutions. The purpose of these policies is to maintain the coup-trustee-corruption-gang-mafia order. We know this very well. We are fighting to get Turkey out of this deadlock and spiral, and we will continue to fight stronger than ever. Isolation is not directed at one person. It is aimed at everyone, at the whole society, at democratic politics. The Kurdish problem is not only the HDP's problem. It is a common problem of all political parties, parliament, democratic institutions and civil society organizations. In this regard, more courageous, more determined and permanent policies should be produced. Transition to a democratic system can only be achieved through a democratic solution to the Kurdish problem."