CLRA President meets with HDP committee
The new President of the Congress of Local and Regional Authorities (CLRA) Anders Knape met with a HDP committee representing municipalities to discuss local administrations.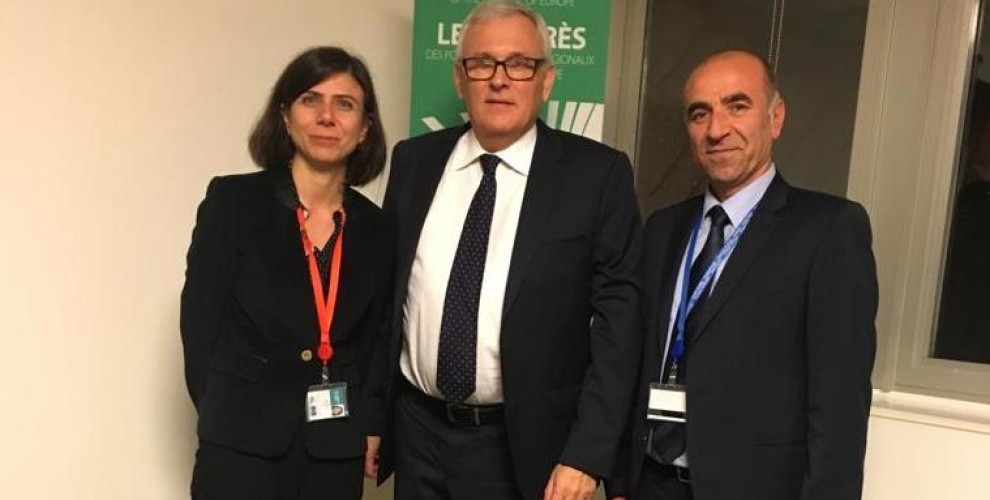 Anders Knape, elected President of the Council of Europe Congress of Local and Regional Authorities (CLRA) on Tuesday, held one of his first meetings with a committee from the HDP. The Swedish Christian Democrats member had been the Turkey rapporteur of the Congress since 2007.
Anders Knape is among the experts best informed about the situation in the municipalities in Kurdistan and Turkey in the CLRA due to his long term work in Turkey and other countries as a rapporteur.
The committee representing municipalities included Ayse Serra Bucak and HDP Council of Europe Representative Fayik Yagizay. General Director and Executive Secretary of the CLRA were also present in the meeting.
The parties discussed the local administrations in Turkey and Northern Kurdistan, arrested mayors and mayors replaced by appointed trustees, and the conditions the March 31 local elections will be held under.
The committee also spoke about the responsibilities and duties that befall the CLRA and other international institutions regarding Turkish President Recep Tayyip Erdogan's threats against the HDP and DBP before the elections and local administrations.
The CLRA has protested Nurhayat Altun's removal from the office of Mayor of Dersim and her subsequent arrest. Altun had been part of the CLRA delegation from Turkey as the DBP representative.
Socialist Group Member Ayse Serra Bucak is currently part of the official committee of Turkey as a council member in the Amed-Baglar Municipality.