DBP politician Mehmet Candemir dies in prison
DBP politician Mehmet Candemir has died in prison, due to a heart attack, according to authorities. The Kurdish politician was sentenced to 17.5 years in prison in 2017 for his activities for party commissions in the 2015 parliamentary elections.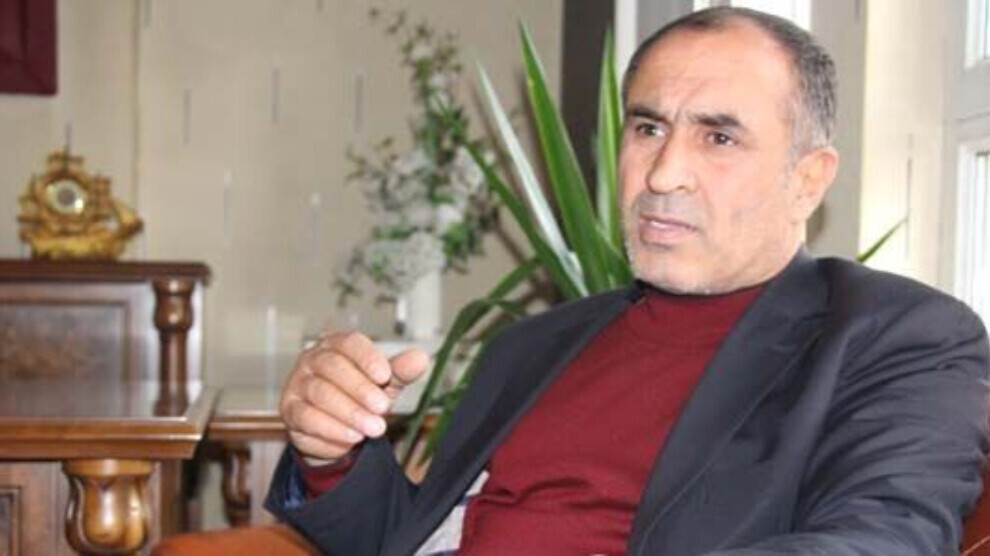 Kurdish politician Mehmet Candemir has died in a prison on Turkey's Black Sea coast. According to the prison management, the 60-year-old suffered a fatal heart attack in his cell at the Giresun-Espiye prison. He died a short time later in hospital. Candemir's brother Ahmet Candemir told Mezopotamya Agency (MA) that his relatives had been informed of this by telephone on Monday - along with a request to get the body.
Mehmet Candemir was co-chair of the Democratic Regions Party (DBP) in his native town of Batman from 2014 to 2016. At the same time, he was a member of the DBP's party council. In September 2016, he was arrested in the course of a province-wide police operation and subsequently jailed. Candemir was accused of participating in allegedly "illegal" election commissions set up by the DBP and its sister party HDP (Peoples' Democratic Party) in the run-up to Turkey's 2015 parliamentary elections. In January 2017, he was sentenced to seventeen years and six months in prison by a Turkish court in Batman for alleged "membership" in the Kurdistan Workers' Party (PKK) and "PKK support".
His relatives have no indication that Mehmet Candemir might have suffered from heart problems. "We spoke to my brother on the phone last Friday. He said that he was fine and that we shouldn't be worried about him," said Ahmet Candemir. Mehmet Candemir had already been in prison in 2015. During his almost one-month pre-trial detention in a prison in Kırıkkale, the politician was tortured by the guards.
Over 80 prisoners died within a year
Political prisoners die almost weekly in prisons in Turkey. "Suicide" or "death by disease" are the diagnoses given by Turkish forensic medicine. But there are massive doubts about the causes of death. Family members and human rights organisations repeatedly report that most of the deceased prisoners were either executed or driven to suicide by repression, torture and threats. According to the Human Rights Association (IHD), 87 prisoners died in Turkish prisons between 2021 and 2022 (as of July 2022).