Death toll rises after floods in Kurdistan
Death toll has risen to 20 after floods in Kurdistan. At least 17 people died in Urfa and Adıyaman, two children in Rojava and a youngster in Shengal.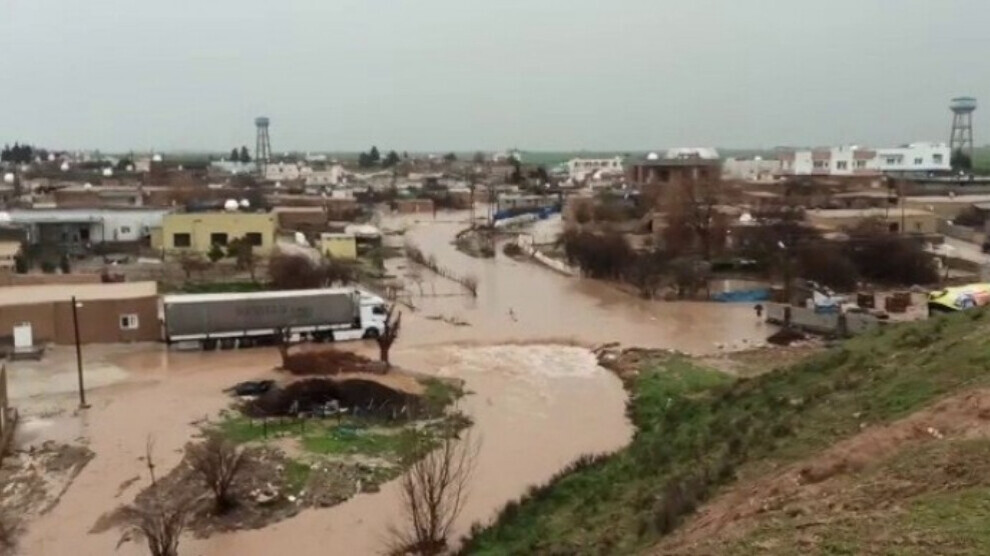 Death toll following the floods in Kurdistan has risen to 20 on Thursday. In the Urfa province in North Kurdistan, 14 people have been reported dead while search efforts continue for 5 missing citizens. Among the victims is a Syrian refugee family of five whose basement flat was flooded.
Two more people have died in the neighbouring province of Adıyaman, where a container house in which a family was housed was washed away, bringing the death toll in the city to 3. Emergency forces continue to search for two missing citizens in the district of Tut.
Floods have also hit Rojava, claiming the lives of two children in Kobane and Heseke. In Kobanê, which is directly opposite Urfa, a three-year-old child named Şerîn Ehmed was swept away by the floods in the Botan neighbourhood to the west of the canton. Near Hesekê, a 14-year-old named Eymen Hisên El Ehmed, died in the hilltop village of al-Mabtouh on Mount Kizwan (Çiyayê Evdilêzîz), about 40 kilometres west of the city.
Heavy rainfall also resulted in floods in the Yazidi city of Shengal (Sinjar) in southern Kurdistan (northern Iraq), killing an 18-year-old from the village of Kerse. All villages and districts in the region have been affected by heavy rainfall this afternoon.
On Tuesday and Wednesday, heavy rain caused flooding in several places in North Kurdistan and southern Turkey. The disaster hit a region that was struck by a severe series of earthquakes only five weeks ago. Hundreds of thousands of people in the region are currently homeless and sheltering in emergency shelters. In addition to numerous roads and houses, the rain masses have also flooded emergency shelters. In Iskenderun in the Arab-Alevi province of Hatay, water penetrated tents.