Demirtas vows to continue the struggle 'in jail or outside'
The imprisoned former leader of Peoples' Democratic Party (HDP) Selahattin Demirtas started delivering his defense at the court and said that he will continue the struggle no matter if he's in jail or outside.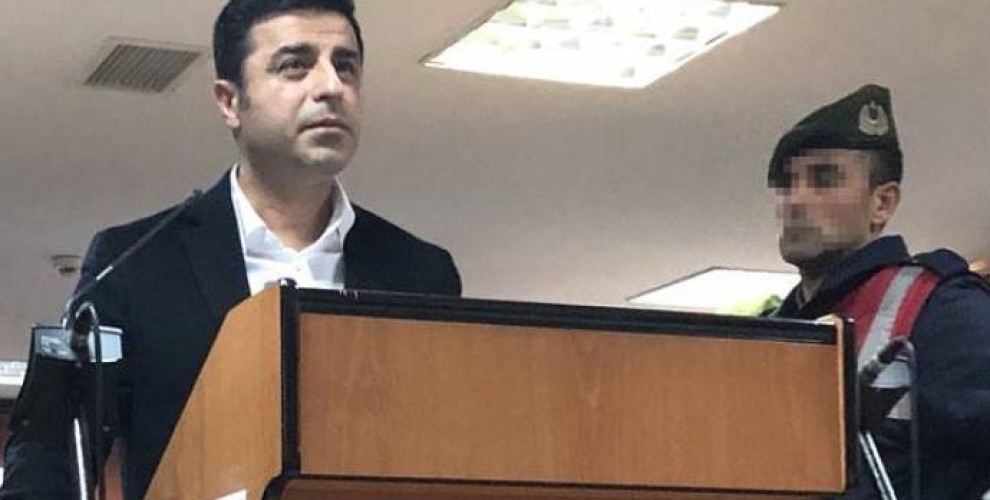 Demirtas, who is on trial on "terrorism" charges by the Turkish government stood in front of a judge for the first time in 15 months and started delivering his defense.
Foreign diplomats and human rights group representatives were left out of the courtroom by judge's decision and the number of spectators was limited to 20.
"Parliament is scared, the judiciary needs to be brave," Demirtas said in his opening remarks and accused the Turkish government and Turkish president Recep Tayyip Erdogan of deliberately trying to criminalize HDP.
"They needed to criminalize the Peoples' Democratic Party (HDP) in order to make their constitutional changes. Within one-and-a-half years they have judicially arrested around 3,000 HDP (officials). Did the HDP suddenly decide to start committing crimes or did the judiciary all of a sudden take a decision about the HDP?" he said.
Demirtas also said that there was a coordinated campaign against him in the Turkish media.
"If this number of news items had written that Demirtaş was an alien, everyone would have believed that I was an alien" he added.
Demirtas has been jailed for 15 months and faces possible sentences of up to 142 years in jail.