EU calls for withdrawal of foreign forces from Nagorno-Karabakh
The EU intervenes in the conflict in the breakaway region of Nagorno-Karabakh and demands action from those involved.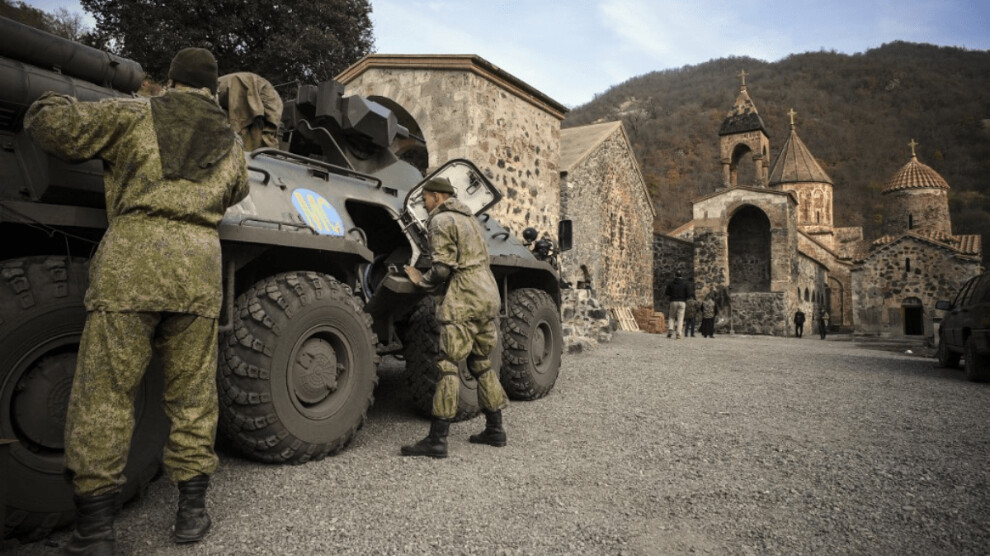 The peace agreement between Armenia and Azerbaijan, negotiated by Russia, and the consequences of the conflict were discussed on Thursday during a videoconference of European Union foreign ministers. While the EU welcomed the cessation of hostilities in Nagorno-Karabakh, it also condemned the involvement of foreign forces and called for investigations into war crimes that may have been committed during the conflict.
"The European Union urges all regional actors to refrain from any action or discourse that could jeopardize the ceasefire and also calls for the complete and rapid withdrawal of all foreign combatants from the region," said the head of European diplomacy, Josep Borrell, according to AFP.
Turkey's military support to Azerbaijan and the intervention of foreign fighters were "decisive," one of the participants told AFP. Meanwhile, the role of Turkey, a NATO member country, will be discussed at the meeting of the foreign ministers of the countries of the military alliance on December 1-2, he added.
The peace agreement enshrines a humiliating defeat for Armenia and allows Azerbaijan to regain large tracts of the territory of Nagorno-Karabakh under Armenian control since the first war, which broke out in the early 1990s. In his statement, Josep Borrell denounced the use of "cluster munitions and incendiary weapons" during this conflict and called for investigations into "all war crimes that may have been committed".
He also stressed the "importance of preserving and restoring the cultural and religious heritage of Nagorno-Karabakh and its surroundings". Josep Borrell called on all parties to comply strictly with the ceasefire to avoid further loss of life and said he would "closely monitor the implementation of the provisions of the ceasefire, in particular with regard to its monitoring mechanism". He concluded: "The cessation of hostilities is only the first step towards ending a longstanding conflict."