EU, France, U.S. react to Erdogan's 'Cyprus provocation'
The French Ministry of Foreign Affairs accused Turkish President Recep Tayyip Erdogan of a provocation during a visit to the Turkish-occupied north of Cyprus.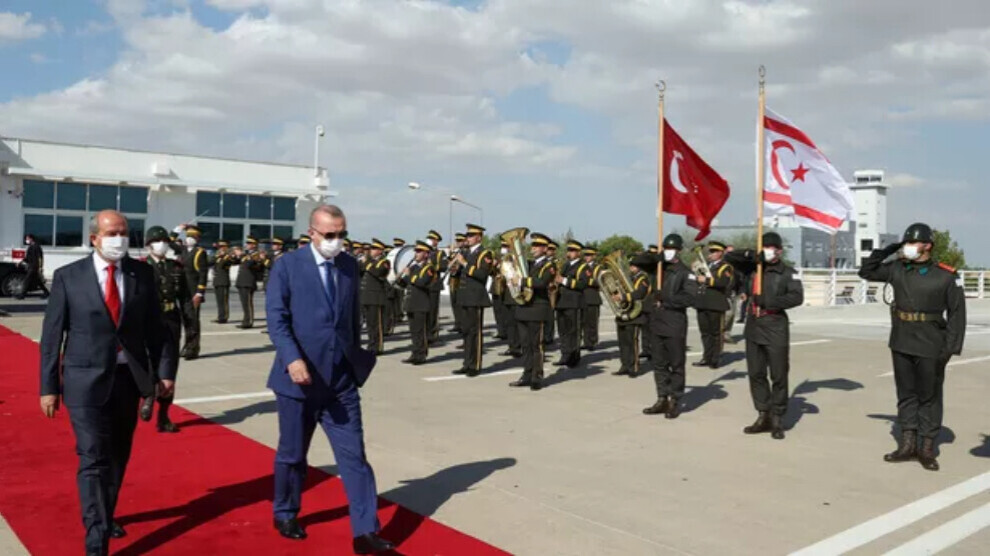 France reacted to Erdogan's insistence on a two-state solution in Cyprus and reopening of Varosha which is a collection of deserted high-rise hotels and residences in a military zone nobody has been allowed to enter since a 1974 war split the island.
FRANCE: PROVOCATION
"France deeply regrets this unilateral move which was not coordinated and constitutes a provocation," the foreign ministry said in a statement.
"It undermines the restoration of the confidence necessary for the urgent resumption of negotiations for a just and lasting settlement of the Cyprus question," it added.
BLINKEN CONDEMNED THE DECISION
US Secretary of State Antony Blinken also made a statement on Twitter.
"We condemn the decision to have Turkish Cypriots take control over parts of Varosha, which is inconsistent with UN resolutions, unacceptable, and incompatible with past commitments to resume settlement talks. We urge a reversal of this decision and steps taken since Oct. 2020."
BORRELL: UNACCEPTABLE
EU High Representative for Foreign Relations and Security Policy Josep Borrell also stated that the reopening of Varosha was unacceptable.
"The High Representative of the European Union expresses his deep concern over the announcements made by (Turkish) President (Tayyip) Erdogan and Mr. (Ersin) Tatar on 20 July 2021, with respect to the fenced-off area of Varosha, which constitutes an unacceptable unilateral decision to change the status of Varosha," Borrell said in a written statement.
"The EU once again underlines the need to avoid unilateral actions in breach of international law and renewed provocations, which could raise tensions on the island and compromise a return to talks on a comprehensive settlement of the Cyprus issue," Borrell added in the same statement.
The Turkish state intervened in Cyprus militarily in 1974. Before the Turkish occupation, 53 percent of the island's tourism revenues came from Varosha.