EU warns Turkey over "illegal drilling activities" in Cyprus
EU rejects Turkey's intention two dispatch drilling ship for illegal activities in Exclusive Economic Zone of Cyprus.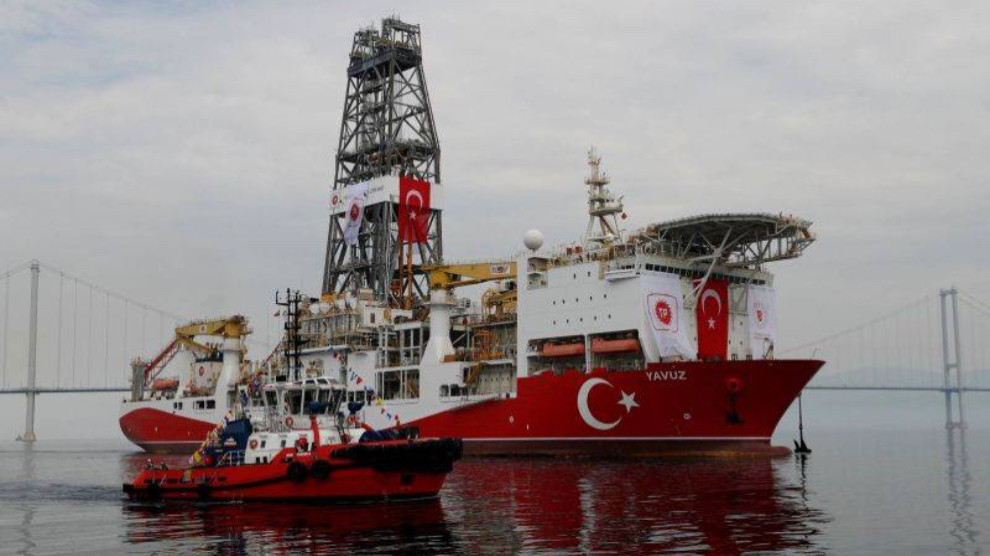 Following the latest announcement by Turkish Authorities that the drilling ship Yavuz is going to be dispatched for a new drilling operation, the EU recalled its position concerning Turkey's illegal drilling activities in Cyprus' Exclusive Economic Zone.
"Concrete steps towards creating an environment conducive to dialogue in good faith are needed, said the Spokesperson of European Union External Action Service.
"The intention by Turkey to launch further exploration and drilling activities in the wider region goes, regrettably, in the opposite direction."
The statement by the Spokesperson underlined that; "The international law of the sea, the principle of good neighbourly relations and the sovereignty and sovereign rights over the maritime zones of all Member States have to be respected. All members of the international community must abide by these principles and should refrain from any actions undermining regional stability and security."
Cyprus on Sunday accused Turkey of "piracy" after Ankara announced new plans to drill for oil and gas in the divided island's maritime zone, despite the threat of EU sanctions.
"Turkey is turning into a pirate state in the eastern Mediterranean," the presidency said in a statement.
"Turkey insists on going down the path of international illegality it has chosen," it said.
Ankara was "repeatedly ignoring calls by the international community, especially the European Union, to terminate its illegal activities" inside Cypriot waters.
Ankara announced Friday the drillship Yavuz would return to waters off Cyprus for drilling activities, a day after President Recep Tayyip Erdogan vowed Turkey would start gas exploration "as soon as possible".
Last year, Turkey sent two drilling vessels in search of oil and gas from Cyprus.
This prompted EU leaders to warn Turkey that it would impose "targeted and appropriate" sanctions if it did not stop its "illegal activities".
Turkey opposes unilateral movements of exploration activities by EU member Cyprus outside the Mediterranean and says that Turkish Cypriots have rights to some of the island's offshore resources.