FARC demands immediate release of former commander Jesus Santrich
Former FARC commander Jesus Santrich has been framed and is still in detention despite prosecutor admitting he has no evidence against him.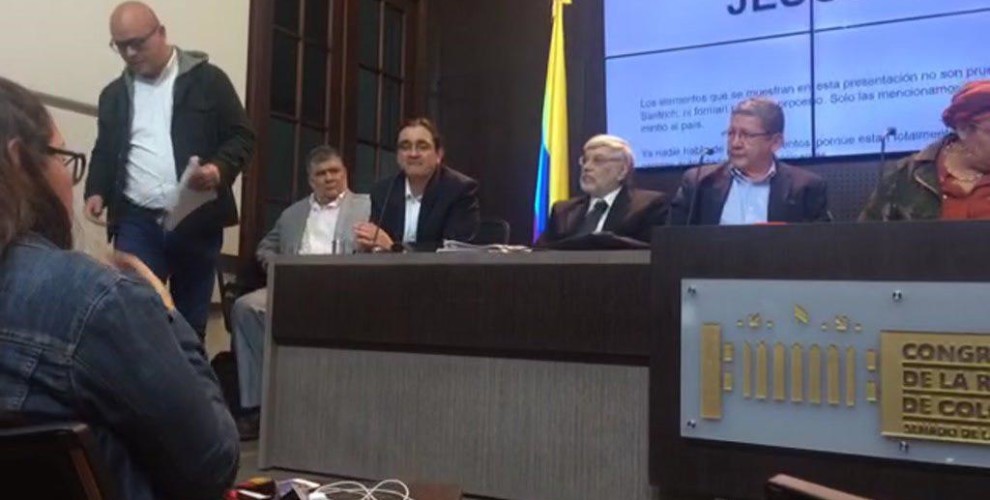 The Colombian People's Alternative Revolutionary Force (FARC) party on Tuesday asked the Attorney General's Office to release Jesus Santrich immediately and demanded that it takes humanitarian action in his favor.
Speaking at a press conference, FARC Senator Victoria Sandino, highlighted that the FARC member "has been framed and accused to be involved in a drug trafficking process for which he is demanded to be extradited to the US".
The juridical procedure though, violated due process, the presumption of innocence and judicial guarantees.
Six months after the arrest of the FARC member, Sandino maintained that "Santrich's detention is contrary to the law, but above all contrary to human dignity. Santrich is currently in total isolation, a situation incompatible due to his visual disability".
The FARC senator stressed that this situation imposed on the FARC guerrilla former commander, is ordered by the prosecutor Néstor Humberto Martínez, who recently acknowledged before the Special Jurisdiction for Peace (JEP) that he has no evidence against Santrich, and about his involvement in drug trafficking crimes, but that he expects the US Justice to deliver the incriminating evidence.
On the other hand, Judge 61 of the civilian circle of Bogotá, Edith Alarcón, reiterated to the board of directors of the House of Representatives that it must recognised, within a maximum period of 48 hours, Jesús Santrich as representative of the Chamber.
The judge recalled that this order was issued and respectively notified on August 14 and must be fulfilled since "currently (Santrich) is a representative to the House, but is not empowered to exercise the position to the absence of the required oath".