Fierce clashes in Baghouz
The village of Baghouz, where ISIS mercenaries are stranded, is witnessing fierce fighting.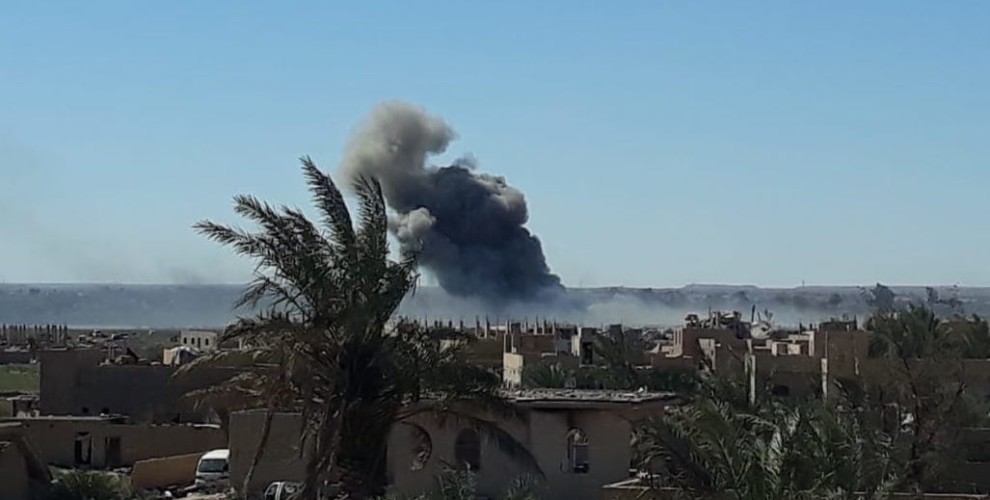 Syrian Democratic Forces (SDF) continue their operation against ISIS in Baghouz as part of the 'Defeat Terrorism' phase of the Cizire (Jazeera) Storm campaign.
Fierce clashes are taking place between SDF fighters and ISIS mercenaries in the village.
Latest reports from the ground say that clashes between SDF and ISIS resumed at 06:15 Monday morning. The fighting intensifies in the northern part of the town.
SDF sources state that the counter attacks of the mercenaries have been repelled.
SDF Official Spokesperson Kino Gabriel doesn't specify a date as to when the operation will be concluded, but indicates that the operation will not last long.
Based on the statements of the mercenaries that have surrendered and have been evacuated from the area, Gabriel estimates that there are around 5 thousand ISIS members in Baghouz.
Speaking at a press conference held on Sunday, Kino Gabriel announced the balance sheet of battle from 9 January to 16 March, providing the following information;
520 terrorists were captured by SDF forces in special operations.
34.000 civilians were rescued by SDF forces.
306 terrorists were killed and several others were wounded.
82 SDF fighters fell as martyrs and 61 others were wounded.