First Kurdish candidate elected for the Labour Party
Kurdish and Alevi woman candidate elected at Westminster for the Labour Party.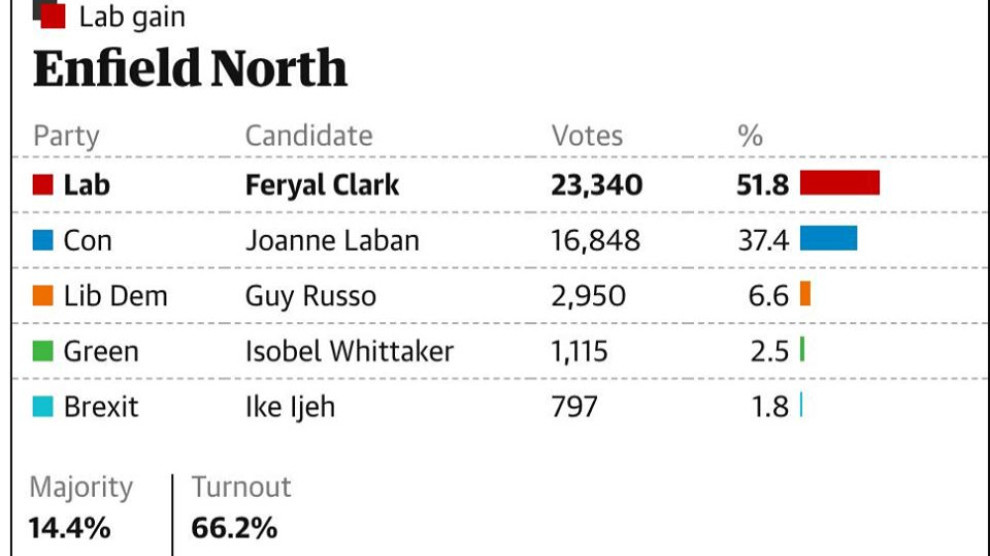 North Enfield candidate for the Labour Party in the UK elections has been elected. Feryal Clark Demirci thus became the first Kurdish and Alevi woman to enter the British Parliament.
Another Kurdish Labour Party candidate, Ibrahim Doğuş, lost the election for few thousand votes in the West Bromwich East constituency.
Over 23 thousand votes
Although the results of the early general elections of 12 December in Britain gave the Conservative Party a majority and thus the possibility to govern alone, Demirci was a good surprise for Labour. She got 51 percent of the vote thanks to the 23 thousand 340 votes she got.
She won the seat beating Conservative Party candidate Joanne Laban who got 16 thousand 848 votes.
Demirci, originally from Kürecik region of Malatya, was the Deputy Mayor of Hackney.
Doğuş: We'll continue to fight
The other Kurdish candidate for the Labour Party was Ibrahim Doğuş  who stood in West Bromwich East and lost the election by a few thousand votes.
After learning the election results, Doğuş stated that they had campaigned with a great team and many volunteers in West Bromwich East and added: "We will continue to fight for a fairer, better society."