Four people arrested for negligence in factory explosion
Four people have been arrested after the explosion at a fireworks factory in Hendek, Sakarya.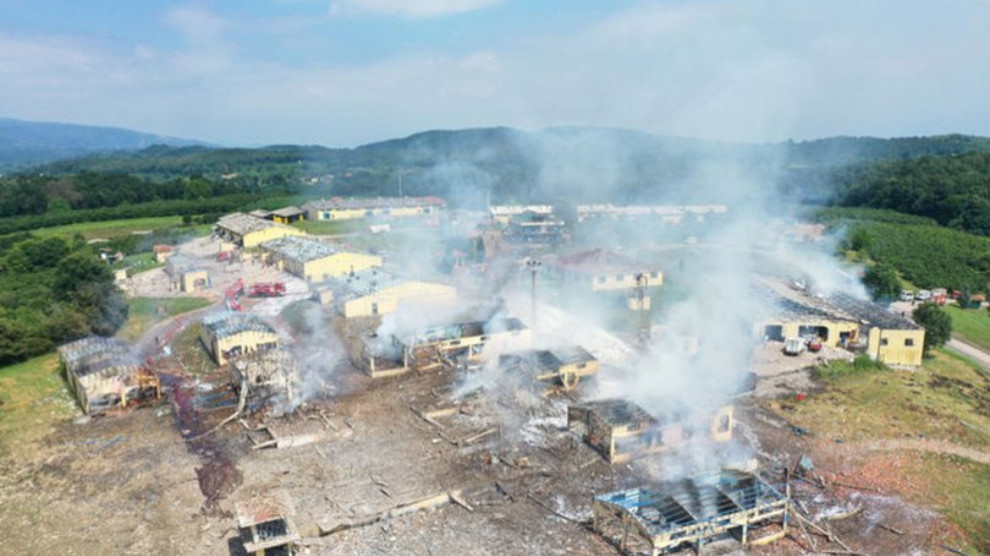 The explosion in Hendek, Sakarya occurred on 3 July and 7 people died.
Four people detained after the explosion were sent to court on Monday, and remanded in custody on Monday night.
Hendek Magistrate Criminal Judge decided to arrest a responsible manager, an personnel safety specialist and two foremen on charges of "causing the death and injury more than one person by negligence".