Labour and Freedom Alliance discusses election strategy
At the invitation of the HDP, the Labour and Freedom Alliance discusses the strategy for the presidential and parliamentary elections in Turkey on 14 May.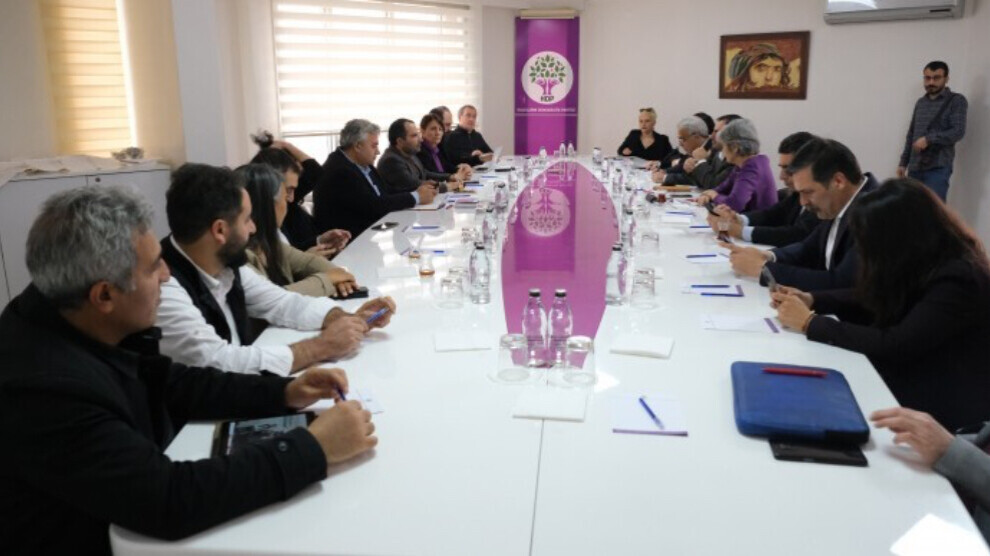 The Labour and Freedom Alliance has met in Ankara at the invitation of the Peoples' Democratic Party (HDP) to discuss the nomination of a candidate for the presidential elections and to set the strategy for the parliamentary elections. The elections in Turkey will take place on 14 May.
The HDP executive committee discussed these issues internally on Wednesday. CHP leader Kemal Kılıçdaroğlu will visit the HDP headquarters in Ankara on Saturday as the presidential candidate of the National Alliance, a six-party alliance. The decision on the presidential candidacy depends on the results of this meeting, but a final decision will only be taken after a new consultation with the parties in the Labour and Freedom Alliance.
Today's meeting in Ankara will also address the question of whether the alliance will go into the parliamentary elections with a single list.
The meeting will be attended by the Labor Party (EMEP) Chairman Ercüment Akdeniz and Deputy Chairman Selma Gürkan; the Labour Movement Party (EHP) Chairman Hakan Öztürk, General Secretary Emre Öztürk and Party Spokesperson Özge Akman; the Social Freedom Party (TÖP) Executive Committee Spokespersons Perihan Koca and Juliana Gözen; the Federation of Socialist Councils (SMF) Spokesperson Barış Kayaoğlu and executives Erdal Ataş and Dilşat Canbaz Kaya; the Workers' Party of Turkey (TİP) Chairman Erkan Baş, Vice-Chairman Doğan Ergün and party spokesperson Sera Kadıgil, and the HDP Co-Chairs Pervin Buldan and Mithat Sancar and Vice Co-Chairs Tayip Temel, Tuncer Bakırhan and Sultan Özcan.