"Freedom for Abdullah Öcalan" week in Munich
After the events surrounding the global day of action #RiseUpAgainstIsolation for the freedom of Abdullah Öcalan, a week of action on the topic will take place in the Bavarian capital Munich starting Monday.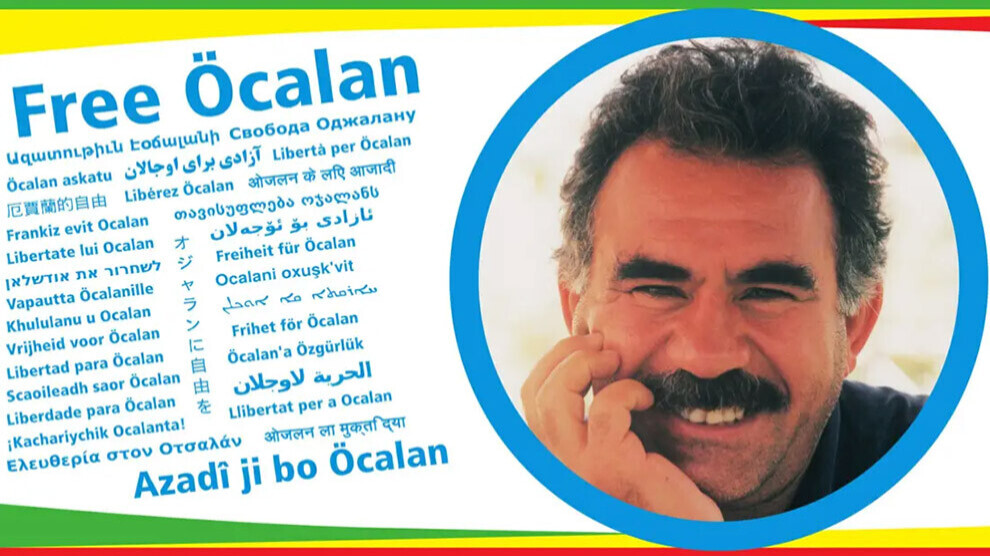 Following the global day of action #RiseUpAgainstIsolation for the freedom of Kurdish leader Abdullah Öcalan, who is imprisoned in Turkey, an action week will start in the Bavarian capital Munich next Monday. The events organized by the Kurdish community include exhibitions, an information booth and public readings from the PKK founder's defensive writings. With one exception, the week of action will take place daily from October 19 to 23 at Karlsplatz (Stachus) in the center of Munich. Only on Thursday (October 22) will the actions be moved to Marienplatz.
The global day of action for Abdullah Öcalan, promoted by the the nationwide umbrella organization KON-MED in Germany, had taken place one week ago. Everywhere in the world numerous people with different forms of protest took part in the action.
Two decades of unprecedented prison regime
The PKK founder and mastermind of the Kurdish liberation movement, Abdullah Öcalan, was deported from Kenya to Turkey more than two decades ago in a coordinated action involving many states and secret services. Kurdish society calls this phase the "international conspiracy". Since his hostage-taking, Öcalan has been kept in isolation on the Turkish prison island of Imrali in the Sea of Marmara, under an unprecedented detention regime aimed at physical and mental extermination. This torture, which has lasted for many years, is aggravated by further restrictions on the conditions of imprisonment.
KCK campaign against Turkish fascism
The Kurdistan Communities Union (KCK) declared on September 12 the beginning of a worldwide campaign against the regime in Turkey. Kurdish organizations in Europe took up this declaration and launched a campaign under the slogan "Freedom for Öcalan! For an end of fascism and occupation!"