French and Kurdish politicians attend Newroz reception in Paris
A reception held in Paris, brought many people from the political world of France and Kurdistan together. Nesrin Abdullah, one of the YPJ commanders, made a speech and called for an international struggle against reaction.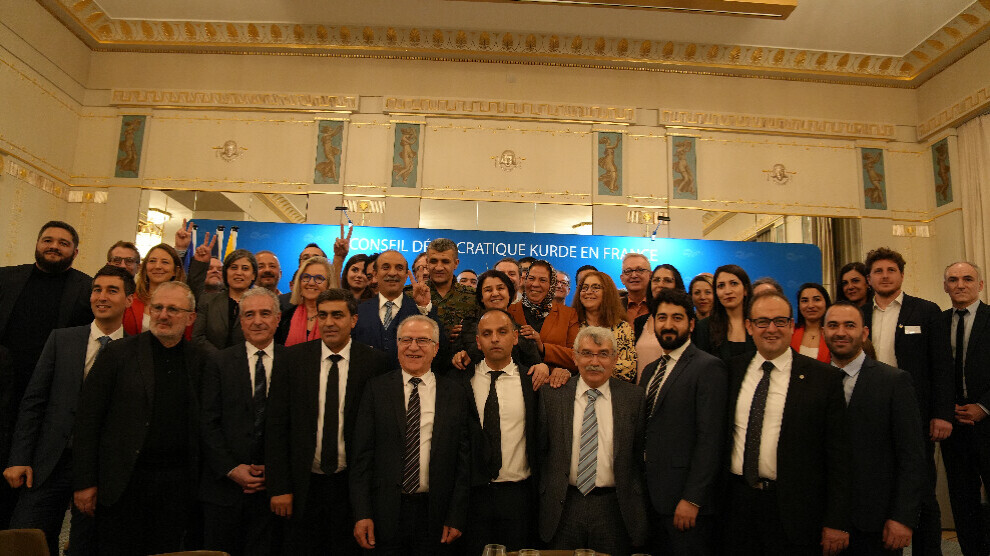 In many cities of the world where Kurds live, especially in Amed, Newroz is celebrated both in the streets and with different activities. Newroz was celebrated with a reception in Paris.
The reception celebrated at the Lutetia Hotel was organized by the French Democratic Kurdish Council (CDK-F).
French and Kurdish politicians attended the reception
The reception was attended by Vice-President of the Senate Pierre Laurent, spokesperson of the Government Party in the National Assembly Sylvain Maillard, President of the UDI party Jean-Christophe Lagarde, who is also the head of the working group on the Kurdish question in the National Assembly, Head of La France Insoumise Group in the National Assembly Mathilde Panot, Green Party National Secretary Julien Bayou and Socialist Party senator Rémi Féraud, and intellectuals such as Patrice Franceschi, Tristane Banon, Franz-Olivier Giesbert, Gérard Chaliand, Caroline Fourest, Gilbert Abergel.
YPJ Commander Nesrin Abdullah, YPG Commander Nuri Mahmud, KNK co-chair Ahmet Karamus, KNK Executive Council member Zübeyir Aydar, KCDK-E co-chair Yüksel Koç and journalist Ferda Çetin attended the reception for the Kurdish side.
'France should play its role'
Agit Polat made the opening speech at the reception on behalf of CDK-F. Polat said: "It is important for the Kurdish question to reach a permanent solution. For this, Kurdish allies and supporters in France need to take action. France should play an important and strategic role in this regard. France should support the construction of a new Kurdish policy that is inclusive and considers the interests of the Kurdish people as a state, and by leading this in the international arena, it should convince its allies to support this policy."
YPJ an YPG commanders from Rojava addressed the guests. Nesrin Abdullah saluted all the guests on behalf of YPJ and said: "Newroz means resistance and freedom. Today, this is the reality in Rojava. As Kurds, we are establishing a new life together with the Arab, Armenian, Assyrian-Syriac peoples; an equal and free life."
In his speech, YPG Commander Nuri Mahmut saluted everyone on Newroz and said that they are fighting against ISIS and against regional reaction, and called for solidarity.
The reception ended with a concert by Kurdish artist Diyar Mehruwî.