German filmmaker Bez: I would go to jail for the YPJ if necessary
The state of Bavaria in Germany continued to act against the YPG and YPJ fighters who have defeated ISIS.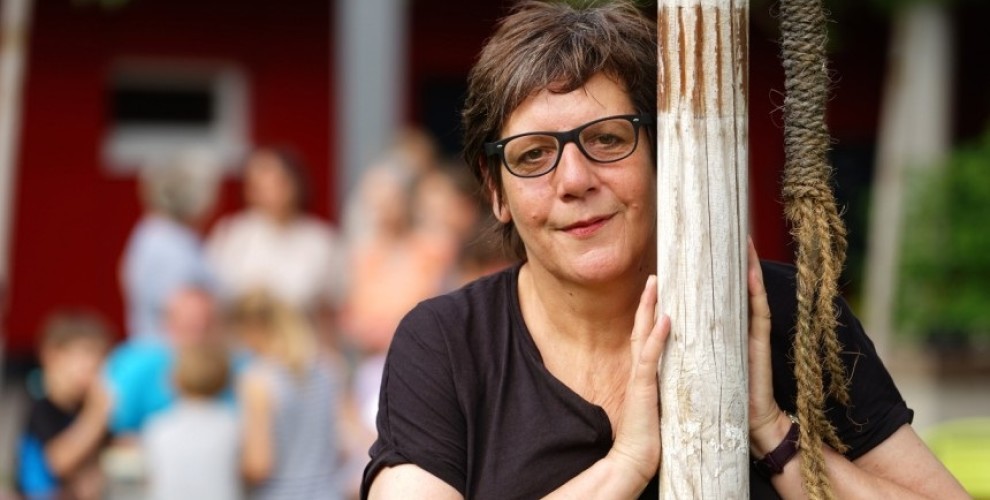 Although there was no official ban on organized forces of Western Kurdistan in Germany, the Ministry of Interior, which dealt with YPG / YPJ and PYD flags within the framework of PKK propaganda, banned them on 2 March 2017. 
Investigations are opened and fines issued in Germany for publishing for example YPG and YPJ flags on social media. In 2017, an investigation was opened against filmmaker Uli Bez for sharing the YPJ flag on her Facebook account.
Bez, who was accused of making propaganda for the PKK which is banned in Germany, went on trial on 15 March in Munich Administrative Court. 
The court is expected to declare its verdict on 5 April, when the next hearing is scheduled. 
Bez, who is known for her documentary films mainly for German state television channels, made a pre-trial statement criticising the Bavarian security and judicial units with harsh words.
Uli Bez stated that the Bavarian State is actually criminalising peace, democracy and human rights by criminalizing the YPG / YPJ flags and that this actually ment cooperation with the Erdogan regime.
"I was never afraid of this investigation and trial, - said Bez - and I wish to state that I am in solidarity with the prisoners in Turkey who resist for human rights and democracy. I also stand with the Kurds who fight for democracy and women's rights. If the court fines me as a result of the trial, I will not pay this fine. If they throw me in prison, I will serve my sentence."
Munich's well-known German peace defender Claus Schreer, who was tried in the same court last week, was fined for opening the YPJ flag and a banner with Öcalan's photograph. 
Claus Schreer was condemned to pay a total of 2,800 euro but said that he would continue to declare the need for freedom for Öcalan.
RELATED NEWS: