German ISIS members in YPG custody in limbo
Following the call US President Donald Trump made, the discussion on the future of German citizen ISIS members in YPG custody has heated up. Some politicians demand the ISIS members be stripped of their citizenship.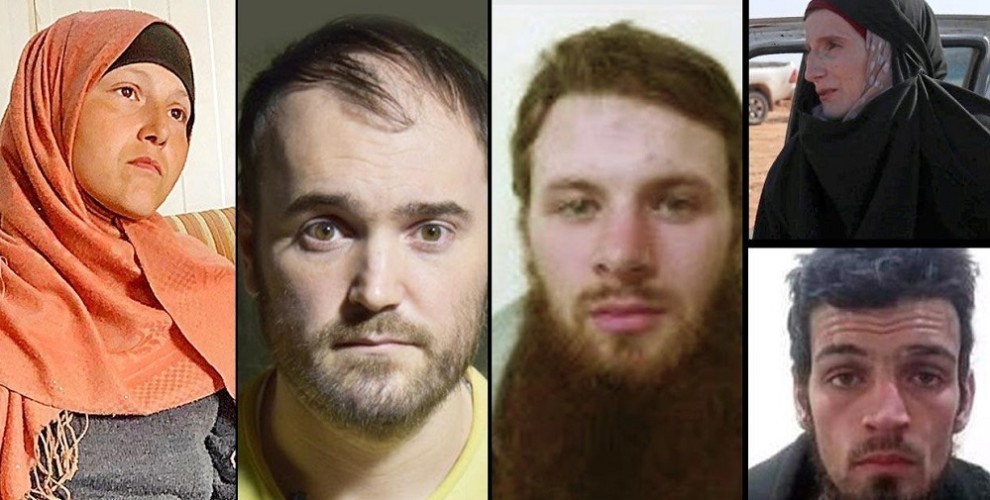 Despite ongoing calls by the Rojava Kurdistan administration, the German state has been unbothered by their citizens who joined ISIS and were captured alive in YPG operations in northern Syria. According to official numbers from German authorities, 1050 individuals joined ISIS from Germany. Most of them were killed in conflicts, some returned to Germany and some were captured by YPG forces and the Iraqi army.
There were 200 German citizens in YPG custody, most of them women and children with 40 adult German citizen ISIS members who had committed crimes. The disinterest by the federal German government continued until US President Donald Trump posted on Twitter last weekend and said, "The United States is asking Britain, France, Germany and other European allies to take back over 800 ISIS fighters that we captured in Syria and put them on trial."
Up to now, the Berlin administration had posed excuses like, "We don't have official representation in Syria, so we don't have complete information on German citizens in the region." Following Trump's pressure, the issue has become a priority for the federal government led by Angela Merkel.
GERMAN LAWYERS: "NO GUANTANAMO AND NO THE HAGUE"
Some commentators in mainstream German media say some politicians and experts are calling for the construction of a prison for ISIS members like the US did in Guantanamo for Al Qaeda, or for the ISIS members to be put on trial in an international war crimes tribunal in the Hague.
But lawyers say both versions go against the German constitution. Former Minister of Defense and criminal justice judge Professor Rupert Scholz said, "Our laws will never allow for something like Guantanamo. We cannot issue an arrest warrant for a criminal without them facing a judge. Germany is faced with a very tough mission, and the country must take back its citizens."
Expert on the constitution Professor Ulrich Battis said Germany's laws prevent the country's citizens to be tried in the international criminal court in the Hague. Prof. Battis said a war tribunal can be set up in the Hague if there is no way to set up court in a country, and added: "Such a court should be set up in Germany, not in the Hague."
STRIPPING CITIZENSHIP
Baden-Wurttemberg Minister of Interior Thomas Strobl joined the discussion and called for the ISIS members to be stripped of German citizenship. The Christian Democrat politician Strobl spoke to Bild and said, "According to our laws, any person who joins a foreign army should be stripped of their citizenship. This law should be utilized for individuals who joined the terrorist organization ISIS."
But experts say stripping individuals of their right to citizenship is not easy. Criminal justice judge Prof. Rupert Scholz said the law applies only for dual citizens and pointed out that although ISIS claimed to declare a state, it doesn't have the actual status of a state in the international arena.
Minister of Interior Horst Seehofer said the repatriation of ISIS members should be conditional. Seehofer spoke to Suddeutschen Zeitung and said, "Before they get on a plane, all their criminal files must be inspected where 5hey are and then they should be admitted." The minister proposed a strict effort for those with serious crimes to not disappear in Germany, and added: "I do not want to admit dangerous individuals who may risk our security."
Similar discussions continue in other European countries. Government officials in Denmark and the UK openly announced that they won't repatriate their citizens who joined ISIS. France, Indonesia, Russia, Morocco and the Sudan have appealed to the Rojava administration to take back their citizens who were captured alive by the YPG.
Special units in the YPG have captured over 2.800 ISIS members in operations in Northern Syria to date. These individuals are held in prisons in Rojava Kurdistan, and over 800 of them are foreign fighters who hold citizenships in 46 countries in total, most of which are Western states.