German MPs won't attend Erdogan's dinner
German MPs announced that they won't be attending the dinner to be held in the presidential palace for Erdogan during his visit to Germany on September 28-29 on President Steinmeir's invitation.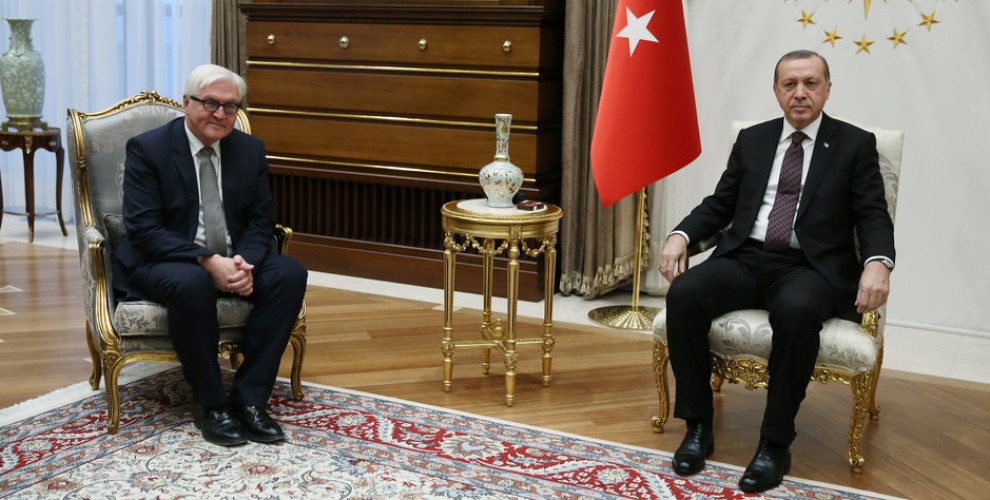 Turkish President Recep Tayyip Erdoğan has refortified his relationship with the German state and will be holding his first official visit in years to Germany on September 28-29. Despite objections by German opposition and public, the Berlin administration is preparing to receive Erdogan at the top level.
On September 28, Erdogan will be hosted in a dinner at the Bellevue palace by President Frank Walter Steinmeier following a meeting with Chancellor Angela Merkel. Federal German Parliament members have been invited to the dinner, but many MPs have issued back to back statements saying they won't be attending the event.
Opposition MPs Bijan Djir-Sarai of the Free Democrats Union (FDP) and Sevim Dagdelen of Die Linke spoke to Die Welt newspaper and said they won't be attending the dinner for Erdogan in the presidential palace.
"I WILL BE ATTENDING THE PROTESTS, NOT THE DINNER"
MP Djir-Sarai said he won't come together with the Turkish President as long as German citizens remain in Turkish prisons and added: "Ankara is falling further away from democratic values every day." Die Linke MP Dagdelen said she will be attending the protests against Erdogan instead of the dinner at the presidential palace.
The Erdogan Not Welcome platform formed by various organizations to greet Erdogan in mass protests worthy of a dictator will be launching the central protest in Berlin on September 28, Friday at 16:00 in the Potsdamer Platz.