German Parliament report: Turkey-linked mercenaries resemble ISIS
The report prepared by experts of the German parliament stated that the mercenaries belonging to the Turkish army involved in the occupation attack on North-East Syria reminded ISIS methods.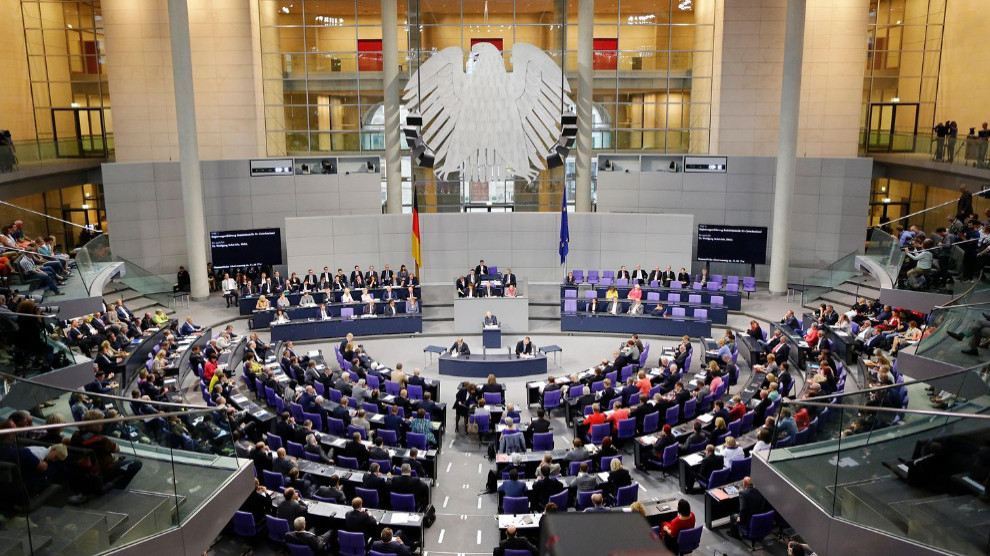 Germany's opposition party, Die Linke's Interior Spokesperson Ulla Jelpke, recently appealed to the Federal Parliament's Scientific Services Department, to examine the behaviour of the groups under Turkish command that take part in the invasion of Northern and Eastern Syria launched by Ankara on 9 October.
Jelpke, who served as scientific advisor to the Bundestag, specifically asked whether these groups resembled "jihadist" behaviour.
The Federal Parliament's Scientific Services Department responded to Die Linke deputies with a report on Turkey-directed "Syrian National Army". The report confirmed that a group called "Jaish al-Islam" is part of SNA and can be defined as "jihadist" group.
According to an article by Michael Knapp of ANF German Service, the report prepared by the experts said that many war crimes were carried out during the invasion attacks by group such as "Al-Faylaq Majd" which clearly resemble ISIS behaviour.
Jelpke: A new ISIS is being built with German weapons
The report also noted that pro-Turkish groups are acting on the beief that "infidels should be beheaded".
Jelpke has harshly criticized the German Federal Government, which remains silent despite the fact that these mercenary groups, which are the armed wing of Erdoğan, have clear behaviours.
Jelpke called on the government under the chairmanship of Angela Merkel to "take a clear stand against Erdoğan's terrorist apparatus and implement sanctions" and reminded that German-made Leopard 2 tanks were used during the occupation attack.
Jelpke also added that Germany could not remain in silence when ethnic cleansing is taking place in the region with Leopard 2 tanks, taken over by mercenaries. "A new version of ISIS is being built here, - she said - Europe should stop the Turkish despot."