German police attack and ban the Long March for Öcalan
The Long March started by Kurdish youth and internationalists in Germany today, demanding freedom for Öcalan, has been banned by the police.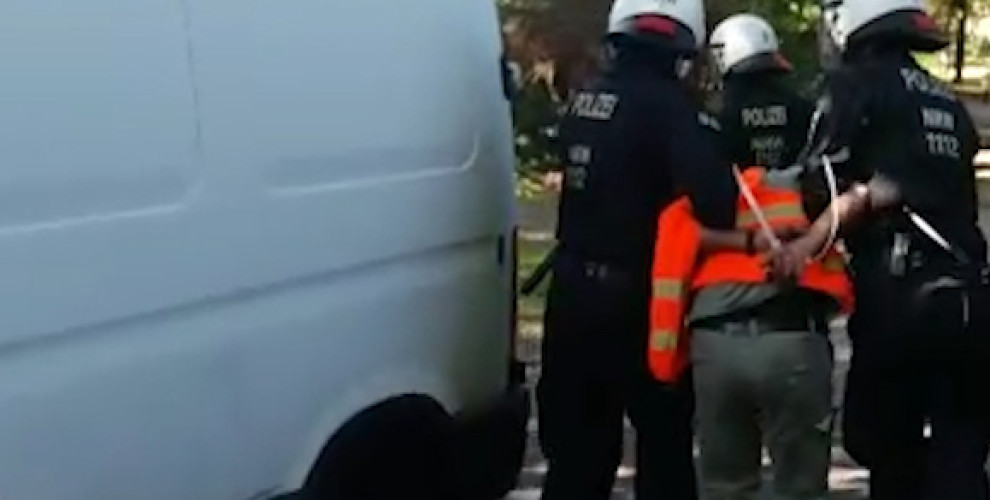 Sunday morning, a large group of Kurdish youth and internationalists started a Long March in the German city of Dortmund to voice the demand of millions for freedom for Kurdish People's Leader Abdullah Öcalan.
The march is staged under the motto "Rise up against fascism, free Leader Apo" and will last 6 days. It will end in Dusseldorf on September 6,
As the march continued, with great enthusiasm, at around 3 pm in the afternoon, German police attempted to detain one of the activists because of the Öcalan tattoo on his arm.
Participants of the march resisted the police in response to the arbitrary intervention, facing attack by the police forces.
While some activists got injured during the crackdown, the siege and repression by the German police continues.
One activist has been taken into custody and the German police announced after the crackdown that the march has been banned.