German police raid the flat of pro-Kurdish author from Hamburg
German author Anja Flach's flat was raided by the police today. She is accused of having shared pictures of the fallen guerrilla fighter Jakob R. in the social media.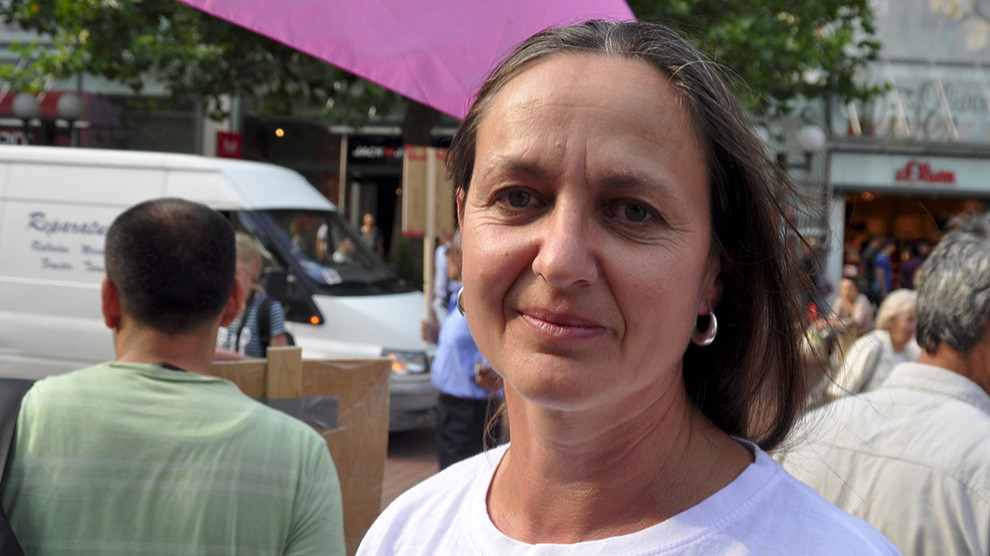 German author Anja Flach had her flat in Hamburg raided and searched by the German police at about 6 a.m. this morning. Flach is accused by the local Hamburg Court of having publicly shared symbols prohibited in the Federal Republic of Germany via the social media.
The ethnologist, author and activist, who also writes for ANF German service, is accused of having shared photographs on Twitter in memory of Jakob R. an internationalist from Hamburg, who died as a guerrilla of the PKK in an air raid by the Turkish army in Kurdistan in July 2018.
"I can't believe that the police come to my apartment because of a photo shared on Twitter. Jakob was murdered by an air raid in Turkey in July 2018. Instead of fighting these war crimes and immediately ending Turkey's war of aggression in north-eastern Syria, which is contrary to international law, criminalisation and repression continue in Germany," says Anja Flach about today's house search.
Flach is the co-author of the book "Revolution in Rojava" , published in March 2015 after the authors' visit to Rojava in 2014. 
RELATED NEWS: