Germany's Greens in solidarity with the HDP
"We stand with the Democrats in Turkey", said German Greens Party.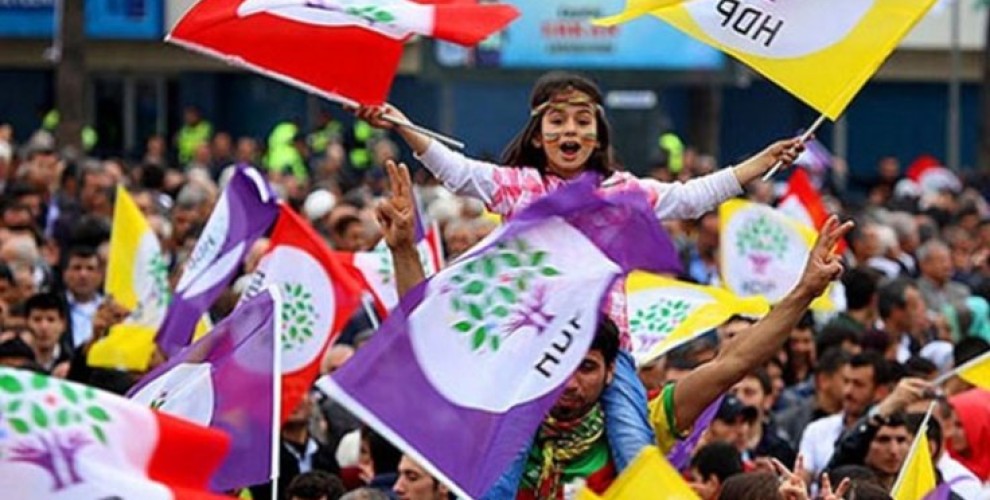 German opposition Greens Party (Grüne) released a statement expressing solidarity with the HDP and Democrats in Turkey ahead of June 24 parliamentary and presidential elections.
The statement of the Greens said the following;
"On June 24, presidential and parliamentary elections will take place in Turkey. These elections are not just about choosing a new parliament and a new government. It is also about the question of whether Turkey will become a completely authoritarian state or whether the democratization can still be achieved.
For the first time in Turkey there is a large alliance of opposition parties, led by the Kemalist CHP, which could dispute Erdogan and the AKP's absolute majority in parliament. The Kurdish electorate and the predominantly Kurdish HDP will tip the balance in both the parliamentary and presidential elections. If the HDP makes it over the 10 percent threshold and back into parliament, it could mean losing the absolute majority for the AKP.
Our friends of the Turkish Greens, Yeşiller, have rejoined the HDP alliance. We welcome this. The HDP is a representative of many liberal and progressive forces in Turkey for election. It is committed to the democratic rights of all citizens. It fights for the independence of the judiciary and the media. It strives for environmental protection, gender justice and the rights of bisexuals, trans people, gays and lesbians. It stands for a peaceful solution to the grueling conflict over the civil and human rights of the Kurdish minority in Turkey. These are all goals that we support in terms of content and whose fulfillment we wish for the people of Turkey.
The progressive forces, journalists, activists and members of the opposition have been subjected to massive repression and hostilities since the declaration of a state of emergency. Many opposition politicians - including Selahattin Demirtas, presidential candidate of the HDP - are detained as political prisoners. A free and fair election campaign with equal opportunities is simply impossible.
We thank all those who have not yet given up their commitment to democratic Turkey, the rule of law and human rights. Especially in these circumstances, the commitment to democratic rights is not self-evident, but more important than ever.
In these times of state of emergency, Democrats must stand together. We call for the release of political prisoners in Turkey and express our solidarity with the HDP and all those who work day by day for a pluralistic and democratic Turkey.
We stand in solidarity with the HDP and have great respect for the courage and commitment of all Democrats in Turkey. In particular, we wish the HDP that it come across the democratically questionable 10-percent threshold and moves with a good election result in the Turkish Parliament."