Germany's weapons sales to Turkey increased threefold
Germany has increased its weapons sales to Turkey threefold, reaching a total of 200 million Euros in 2018.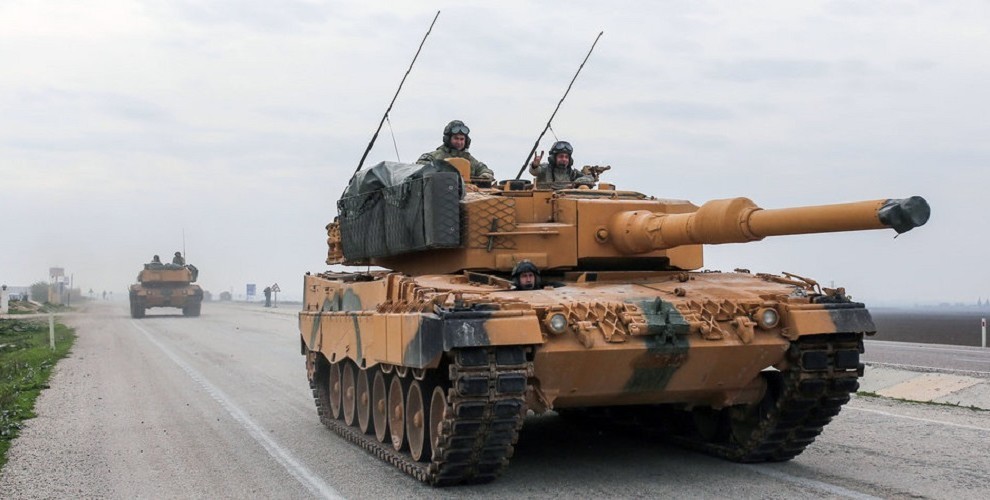 The high tensions of recent years between the Merkel government and the Erdogan regime have been replaced with a tight military cooperation between the two countries. Die Linke submitted inquiries about the Berlin government's weapons deals with the Ankara regime in 2018 and received striking responses.
200 MILLION EUROS OF WEAPONS IN ONE YEAR
German television network ZDF has obtained the response where the Federal Economy Ministry announced that German companies have sold the Turkish army 200 million euros worth of weapons since the beginning of 2018. This number was under 60 million euros in 2017.
Another significant increase was seen in weapons sales to Saudi Arabia. Between January and October 2018, German companies sold the Saudi Arabian army 160 million euros worth of weapons. In 2017, this number was at 50 million euros. Following the murder of journalist Jamal Khashoggi, the Merkel government announced a weapons embargo against the Saudi administration.
"WEAPONS SALES ARE UNACCEPTABLE WITH THIS FOREIGN POLICY"
Die Linke MP Sevim Dagdelen protested the federal government increasing weapons sales to Turkey and Saudi Arabia: "This much weapons sales despite Saudi Arabia's war in Yemen and Erdogan's angry foreign policy is unacceptable."
Despite the public outcry and the opposition's protests against the Turkish army and their allied gangs attacking to invade Afrin, any and all use of German weapons was allowed and overlooked. The Berlin administration even approved the modernization of Leopard 2 tanks that had previously been sold to the Turkish state.