Group from PJAK takes over Freedom for Abdullah Öcalan Vigil in Strasbourg
A group from PJAK took over the Freedom for Abdullah Öcalan Vigil in week 586.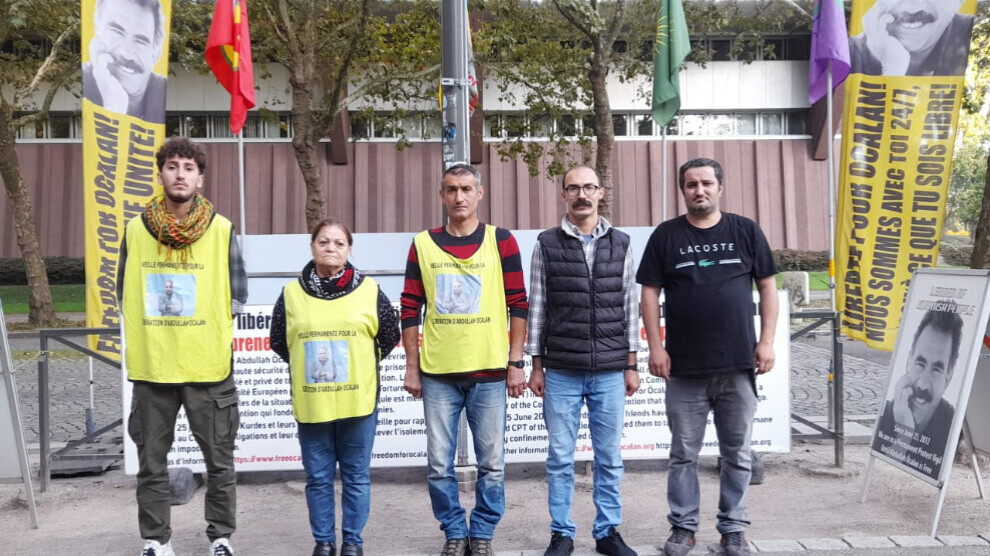 The Freedom for Abdullah Öcalan Vigil was launched on 25 June 2012 in Strasbourg, with the aim of ensuring the physical freedom of the Kurdish People's Leader and ending the isolation in Imrali.
In its 586th week, the vigil, which is the longest-running Kurdish action in Europe, was taken over by a group from PJAK, East Kurdistan. The group consists of Rojhilat activists Ronak Febevi, Şoreş and Serbest.
Making a statement on behalf of the group, Ronak Febevi said that the Kurdish People's Leader has been in captivity in Imralı for almost 25 years and underlined that the Kurdish people have been holding a vigil in front of the European institutions in Strasbourg for 11 years demanding freedom for Abullah Öcalan.
Ronak Febevi said: "Enough is enough. We have enough of the oppression against the Kurdish people and their leaders." He called on all supporters of freedom and democracy to show solidarity for the end of the isolation and the freedom of Abdullah Öcalan."