Hamas is paying the price for 'good relations' with Turkey
Senior officials of Hamas, which controls the Gaza Strip, said that dozens of its activists and leaders have been deported from Turkey or prevented from entering.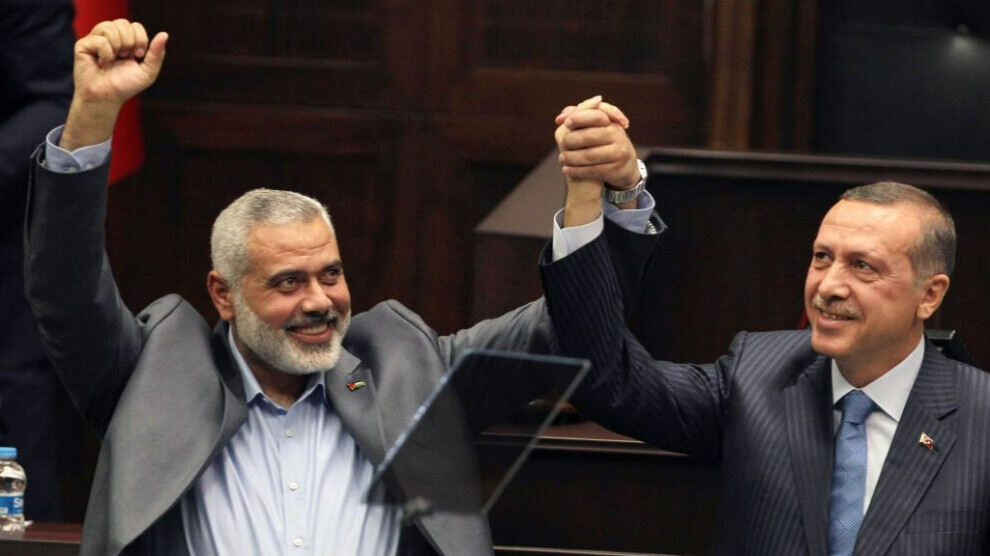 According to an opinion column published in the Lebanese newspaper L'Orient Le Jour, the recent rapprochement between Turkey and Israel may affect Hamas.
According to the columnist, senior officials of Hamas who wanted to remain anonymous spoke to Qatari media outlet The New Arab.
Hamas officials said that dozens of its activists and leaders have been deported or prevented from entering Turkey.
They revealed that these restrictions have been introduced as part of the recent diplomatic rapprochement between Ankara and Tel Aviv.
"For Turkey, the balance between supporting Hamas and rapprochement with Israel seems delicate. The Turkish President has long sought to pretend to be an ardent defender of the Palestinian cause for political purposes since he came to power in 2003. In recent years, many senior figures of the Islamist movement have started to reside in Turkey, not to mention the regular visits of the organization's leaders to the country," the columnist said.
"If the information published by The New Arab and not approved by the Turkish government is confirmed, it seems that Ankara is resetting its entire foreign policy," Mark Meirowitz, a professor from the State University of New York Maritime College, said.
"As the process of rapprochement with Israel has stepped up, Turkey has markedly softened its tone concerning the Israeli attitude towards the Palestinians. In the beginning of April, the Turkish Chief called his Israeli counterpart to offer his condolences to those who lost their lives after three attacks inside the "green line" which claimed the lives of eleven people, mostly civilians," the columnist wrote.
The article recalled that Erdogan had previously accused former Prime Minister Benjamin Netanyahu of being a "child murderer".
Statements by Hamas officials published by The New Arab on Monday arrived shortly before a meeting between Turkish Foreign Minister Mevlüt Çavuşoğlu and his Israeli counterpart, Yair Lapid, which is expected to be held in Jerusalem on May 24.
According to some observers, the visit could lead to a reinstatement of the ambassadors of the two countries, the columnist wrote.
"Turkey will make a very pragmatic assessment and weigh the benefits of improving relations with Israel against the outcomes of its actions towards Hamas. To maintain good relations with Israel, Turkey's support to Hamas will likely have to be restricted, if not entirely eliminated," Mark Meirowitz told L'Orient Le Jour.