HDP Amed Provincial co-chairCeylan: We won't allow the dark days of fascism to return
Speaking about the racist massacre committed against Kurds in Konya, HDP Amed Provincial co-chair Zeyyat Ceylan said: "We will never allow the dark days of fascism to return by getting organized."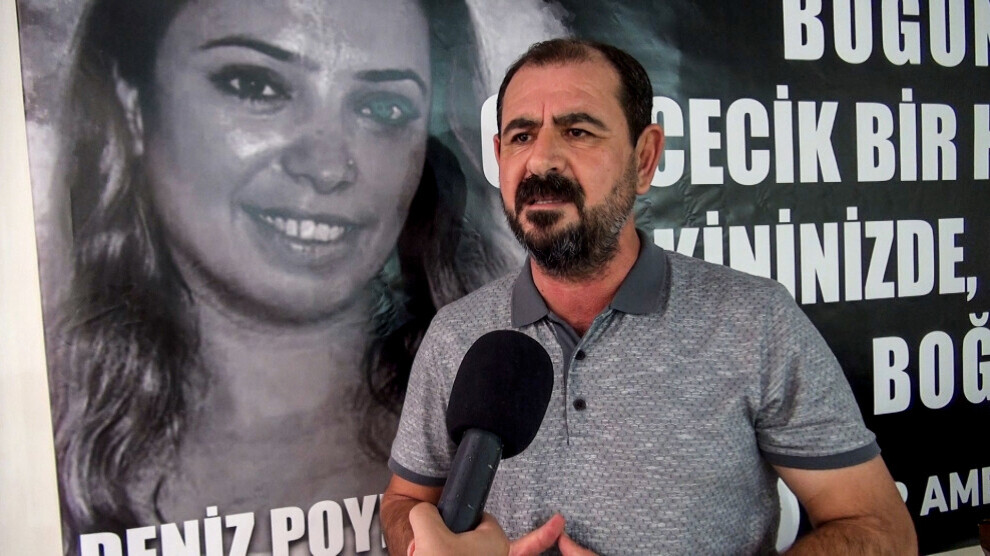 Turkish racism was the cause of the murder of 7 members of a Kurdish family in Konya. The family had been attacked by the same racist group last May and faced danger. However, the AKP-MHP judiciary handled the incident as a one-off situation and released the attackers. Which led to the massacre not being prevented. Yaşar. Barış, Serpil, Serap, Ipek, Metin and Sibel Dedeoğulları were killed on Friday. Their house and bodies were then set on fire.
Peoples' Democratic Party (HDP) Amed Provincial co-chair, Zeyyat Ceylan, spoke to ANF about the massacre in Konya. Describing the events as a very dangerous trend, Ceylan said that the AKP-MHP government makes statements that criminalize the Kurds and the HDP every day. Ceylan said that in the last 6 years, there have been continuous attacks against their party and the Kurds. Ceylan continued: "Every day, in the Turkish media, criminalizing and targeting evaluations are made against the HDP and the Kurds. When we bring all these together, we can clearly see the path which led to the massacre. Those who attacked us with their statements every day are behind this massacre."
Ceylan said that the Kurds will not allow this policy and attacks to continue. "Neither the Kurds nor their friends will allow this. Because this has happened before. They cannot continue to put pressure both on the Kurds and the HDP. But it is necessary to see the danger. In order to prevent it, the government must first abandon the language that encourages these attacks. Of course, the Kurds will respond to all this by organizing on a democratic basis. However, it is not only the Kurds who are in danger right now. In Turkey, the entire society is in danger."
Ceylan, who warned that fascism drags everyone into dangerous situations, said: "The important thing is that society sees the dangerous trend and tries to prevent it. That's why we call on everyone, especially the relevant bureaucracy of the state, to be sensitive. The state and the government do not like us and do not like our policies. This may be so, but they have to abandon the current fascist policies. Again, the media should abandon provocative language. We can prevent these massacres by working together with the Kurds and their friends and fighting against fascism. When we do these, we can thwart whatever is planned. If we remain silent and passive, we will enter a dangerous process. But by getting organized, we will never let the dark days of fascism to return."