HDP commemorates earthquake victims in Antep and Maraş
HDP delegations visited Islahiye and Elbistan to commemorate earthquake victims on the 40th day of the disaster, promising to join hands to heal the wounds of survivors.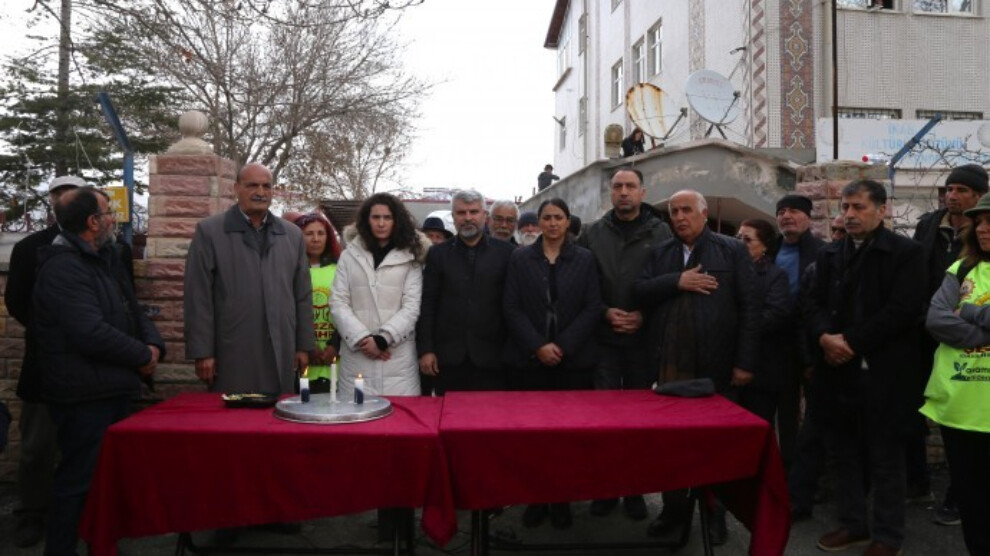 Delegations from the Peoples' Democratic Party (HDP) visited tents and cemeteries in the Islahiye district of Antep and the Elbistan district of Maraş 40 days after the devastating earthquakes that heavily damaged 11 cities on February 6.
ANTEP
HDP Group Deputy Chair Saruhan Oluç, HDP MP Necdet İpekyüz and HDP Antep branch Co-Chairs Ayten Kaya and Avni Binici attended the commemoration in İslahiye. The HDP delegation first met with the families of victims in a cemetery for a commemoration. The delegation then visited the tents where the earthquake survivors reside and listened to their problems. In a speech, HDP Group Deputy Chair Oluç said: "We once again wanted to share your pain on the 40th day of the earthquake. We wish God's mercy on those who lost their lives. We offer condolences to the families and our people."
MARAS
Victims of the earthquake were commemorated in Elbistan, the epicenter of the earthquake. HDP deputies Feleknas Uca and Zeynel Özen attended the commemoration in the district.
Uca said: "40 days have passed, but there is still no remedy for the survivors. We will never forget this disaster. We will heal the wounds together. We do not expect anything from anyone. We have no expectations from the Turkish Red Crescent (Kızılay), which sells tents and blood."
Speaking after, Zeynel Özen said: "A profit-oriented transformation was made under the pretext of urban transformation. Shopping malls were built at the emergency assembly points. It is this mentality that killed the people rather than the earthquake. Our people died under the rubble. The only way to overcome this disaster is cooperation and solidarity."