HDP launches "Our treasure is our people" campaign
The HDP launched the "Our treasure is our people" campaign after its accounts receiving Treasury aid were blocked.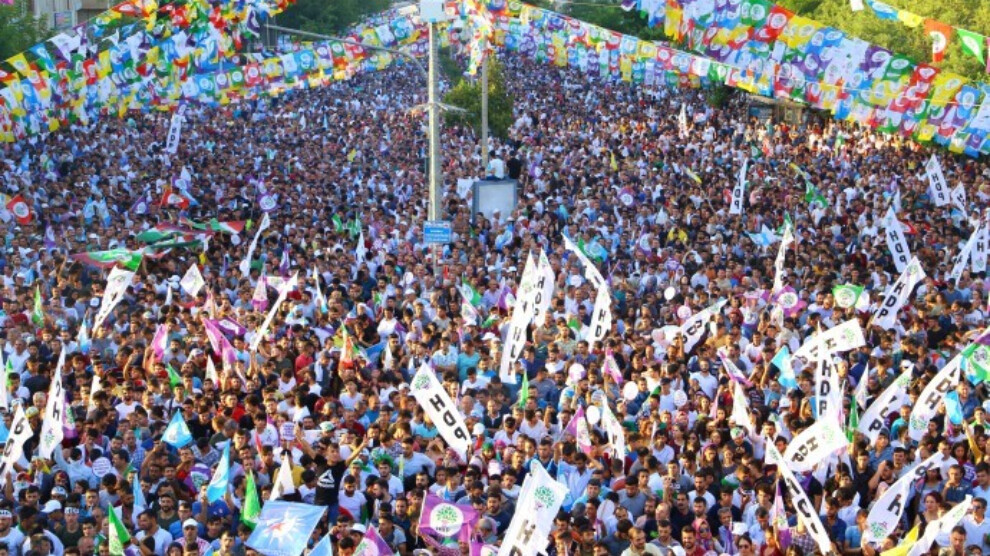 Within the scope of the lawsuit filed with the demand for the closure of the Peoples' Democratic Party (HDP), the Constitutional Court (AYM) last week ordered to block the accounts of the party that received Treasury aid.
After this decision, the solidarity from the supporters of the party was immediate. Construction workers from Izmir said they were ready to give their wages to the party. So said retired people and workers from Amed to Mardin, to Istanbul.
Witnessing the huge support coming from the party base, the HDP decided to launch the campaign "Our treasure is our people". HDP Spokesperson Ebru Günay will officially kick off the campaign in a press conference on Thursday.
The strongest election campaign
HDP co-chairs Pervin Buldan and Mithat Sancar will be the first to join the campaign. Party deputies and component parties will soon follow suit. HDP officials, which will run the strongest election campaign without the help of the Treasury, said: "We will show the AKP and its judiciary how to run a campaign with the power of the people."