HDP: Leyla Guven is in life-threatening situation
HDP MP Ayse Acar Basaran pointed out that Leyla Guven's health during her hunger strike has reached the point where her life is in danger.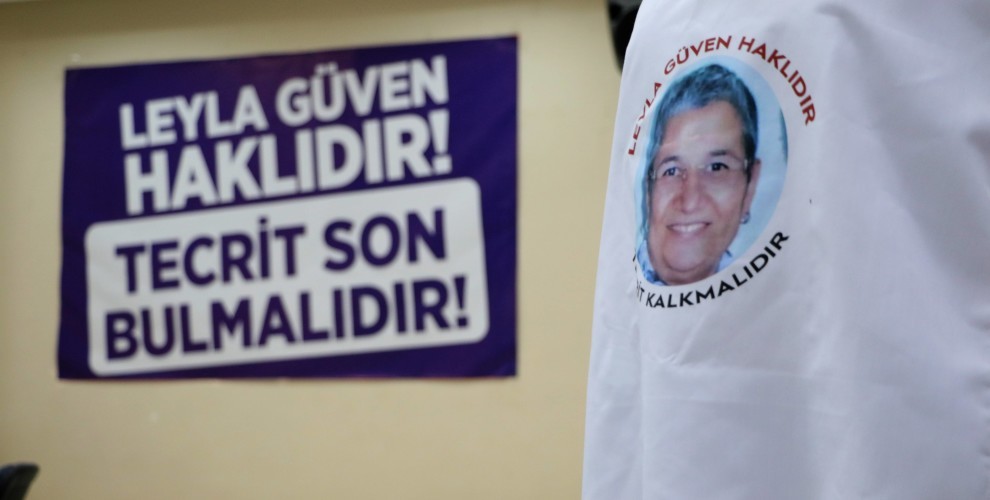 HDP (Peoples' Democratic Party) Legal and Human Rights Commission Spokesperson and Central Executive Committee member Batman MP Ayse Acar Basaran issued a written statement on Leyla Guven's resistance.
"Our Hakkari MP Leyla Guven's health has reached the point where the indefinite and non-alternate hunger strike she has been on since November 8 can pose a vital risk to her health," said Basaran and continued:
"On the 64th day of her hunger strike, Leyla Guven has been unable to attend ever her lawyers' visits. There are reports that her heartbeat is between 55 and 60 bpm, and her blood pressure varies between 5 and 7.
At the stage the hunger strike is in and as per the issues that come with it, Leyla Guven can no longer take in any liquids, including water. Her ward is close to the visitation room, but still she can't go.
Leyla Guven has lost 15 kilos and can't tend to her needs alone. She can't walk on her own. She has trouble speaking, she is highly sensitive to light and sound and her mind gets foggy. The prison administration, as well as government circles are aware of Leyla Guven's situation.
The hunger strikes launched on November 27 in prisons with the demand to end the isolation conditions in Imrali continue to spread on day 45. As of today, a minimum of 171 political prisoners continue their indefinite and non-alternate hunger strikes and the attacks and solitary confinement and discipline penalties make the situation in prisons worse.
The unlawfully imprisoned Leyla Guven continues her protest with determination despite her worsening health. The government is aware of the delicate nature of the circumstances, but they haven't taken any steps. The AKP government is responsible for any and all negative outcomes Leyla Guven or other hunger strikers in prisons may experience.
Basaran stressed that Leyla Guven's situation is too risky to postpone for even one hour, to neglect or to ignore: "We are calling on the public, the international community, legal and human rights circles, all NGO's and every person with a conscience to take urgent action and demonstrate their democratic protests."