HDP members attacked in Kocaeli and Malatya
Aggressions against HDP members increase while police stand and watch.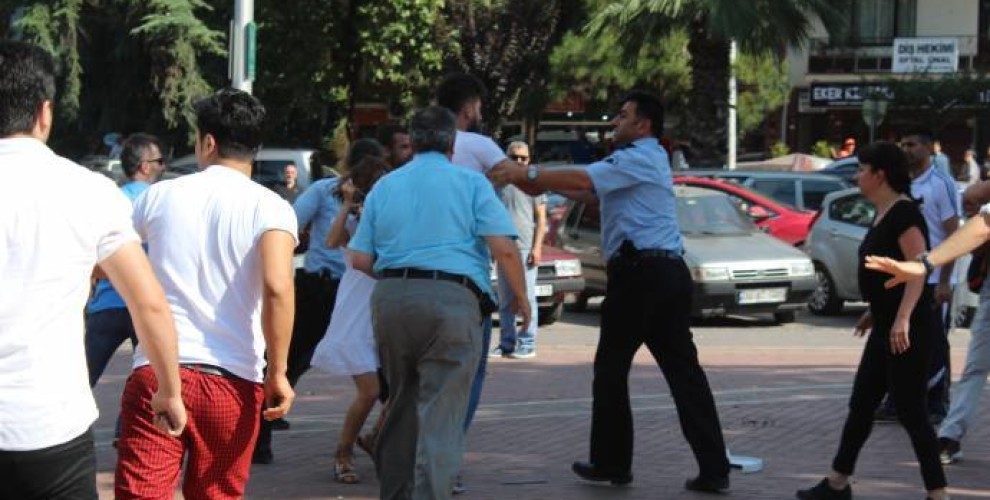 A group of HDP members was attacked while putting up a stand for the election campaign in Kocaeli.
The HDP members were arranging the elections material in the stand they set up in Değirmendere Square when they were attacked by a mob shouting: 'Değirmendere will be your grave, we will kill you all'.
HDP Kocaeli Provincial chairs, Şahabettin Işık and Emrah Durmuş were battered.
As the result of the aggression, six HDP members were injured and taken to Değirmendere Hospital.
Despite the fact that the attackers could clearly be identified in the various footage taken, nobody was detained and police took the HDP members to the Değirmendere Police Station to testify.
Police said they have "no authority to make detention" and the attacked have been seen approaching the police and thanking them.
HDP attacked in Malatya
HDP members where attacked by a mob in Malatya while they were canvassing in the Hekimhan district.
The mob, armed with sticks and iron bars, began verbally abusing the HDP members and then started hitting them. Four HDP members were injured.
According to Cumhuriyet newspaper, HDP candidate Mehmet Tuncel said this about the aggression: "We were three candidates and we were canvassing in Hekimhan while a group of people started verbally insulting us. Then they attacked us with sticks and iron bars. Four people were injured and are being treated at the hospital. We went to the police station to give evidence. I believe the attack was planned. At the beginning there were few people insulting us, but in the end there were some 50-60 during the actual attack".