HDP MP faces withdrawal of parliamentary immunity over Kurdish music
Another request for the withdrawal of parliamentary immunity has been filed against HDP MP Remziye Tosun. The Kurdish politician states that she will not bow to the lawlessness prevailing in Turkey.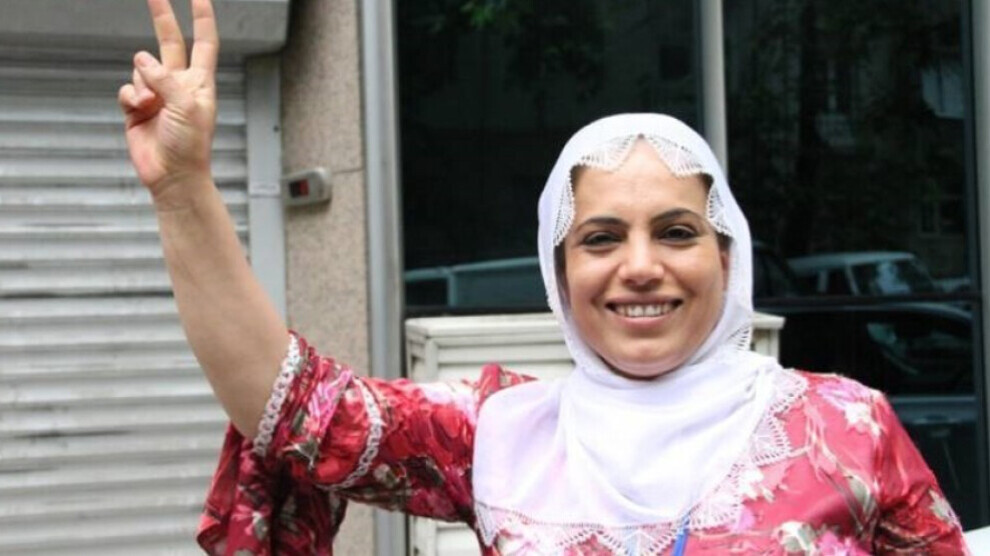 HDP MP Remziye Tosun is to have her parliamentary immunity withdrawn. A request to this effect was forwarded by the Diyarbakir (ku. Amed) Chief Public Prosecutor's Office to the parliament in Ankara. The Kurdish politician is accused of asking a musician to play a song at a wedding in Amed in 2019, which the prosecution interprets as propaganda for a terrorist organisation - meaning the PKK.
Remziye Tosun said of the motion: "The Kurdish people are meant to be intimidated. Dozens of such summaries of proceedings have already been filed against us. All our activities are treated as a criminal offence. The purpose of this is to put the population under permanent pressure. This is also evident at the moment in the Kobanê trial and in the closure case against the HDP. When it comes to the HDP, everything is banned. Our people are aware of what this is meant to achieve. We have never bowed to lawlessness and we will not continue to do so."
Remziye Tosun was born in Amed in 1980 and was sentenced to ten years' imprisonment for "membership of a terrorist organisation" in September 2020. The Kurdish politician is a survivor of the Turkish military siege between 2015 and 2016 in Sur, the historic old town of Amed. For three months, Remziye Tosun and four of her children endured attacks by state security forces. When she finally had to leave Sur, she was arrested with her one-and-a-half-year-old daughter Bêrîtan and nine other people for membership in a terrorist organisation and armed attack on the constitutional order. Preliminary proceedings for membership were also initiated against her children.
After Remziye Tosun's arrest, three of her children were placed in a home. Only after strong protest were the children handed over to the care of their grandmother. Remziye Tosun's husband was also arrested during the curfew in Sur. She herself was released from prison in Amed after 15 months in May 2017 and was subject to reporting requirements.
During the curfew, the family's house in Sur was destroyed by state forces. Remziye Tosun moved back to her birthplace, the village of Aşağı Termil (kr: Termila Jêrîn) with her grandmother and children and continued her political work after her release. At first she worked as a cook at the HDP headquarters in Amed. In order to give a voice to all those affected by the destruction of Sur, she applied to run for deputy. In her election campaign, she attracted a lot of interest and was elected in 2018 in Amed in the fourth place on the HDP list. Remziye Tosun receives a lot of support, especially from women, and is an activist of the Free Women's Movement (TJA).