HDP MPs continue hunger strike in Parliament
The hunger strike HDP MPs have launched to support Leyla Guven and to protest the isolation continues.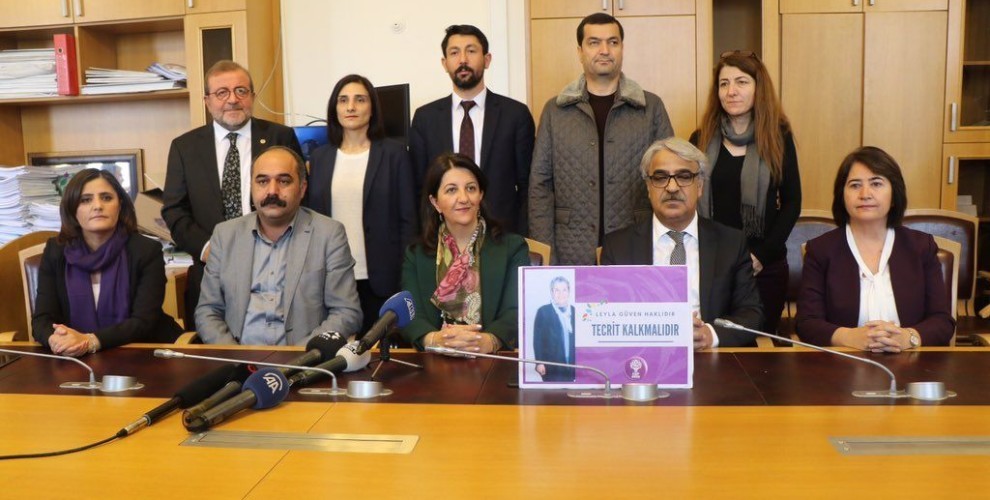 The hunger strike imprisoned DTK Co-chair and HDP MP Leyla Guven started with the demand that the isolation be lifted has reached day 28. The hunger strikes launched by MPs continue despite attacks against solidarity strikes.
MPS SPENT THE NIGHT IN THE PARLIAMENT
The hunger strikes MPs launched in Amed, Van, Sirnak, Mardin, Mersin, Batman, Urfa, Istanbul and Mus on Monday continued with hunger strikes by 10 MPs including Co-chair Pervin Buldan and Deputy Parliamentary Speaker Mithat Sancar in the Parliament. Buldan and the MPs spent the night in the Parliament, and the MPs were in their hunger strike sites in their respective provinces.
POLICE ATTACKS, PEOPLE RUSH TO SUPPORT
After hunger strikers were detained by the police after a raid on the HDP Mersin offices, the police surrounded the centers where MPs are holding the hunger strikes, with armored vehicles and hundreds of police officers. Party administrators have been detained in Amed this morning for supporting the hunger strikes, but people continued to rush to party offices to show support.
PROTESTS WILL CONTINUE IN DIFFERENT FORMS AS WELL
The hunger strikes in the Parliament will conclude today. The provinces that started yesterday will finish after 3 days.
The HDP will continue the protests against the isolation and support for Leyla Guven in various forms to be announced.