HDP pays tribute to July 14 Resistance
The Peoples' Democratic Party (HDP) saluted the 14 July Resistance, saying that "The struggle between the July 14 spirit and the putschist mentality continues."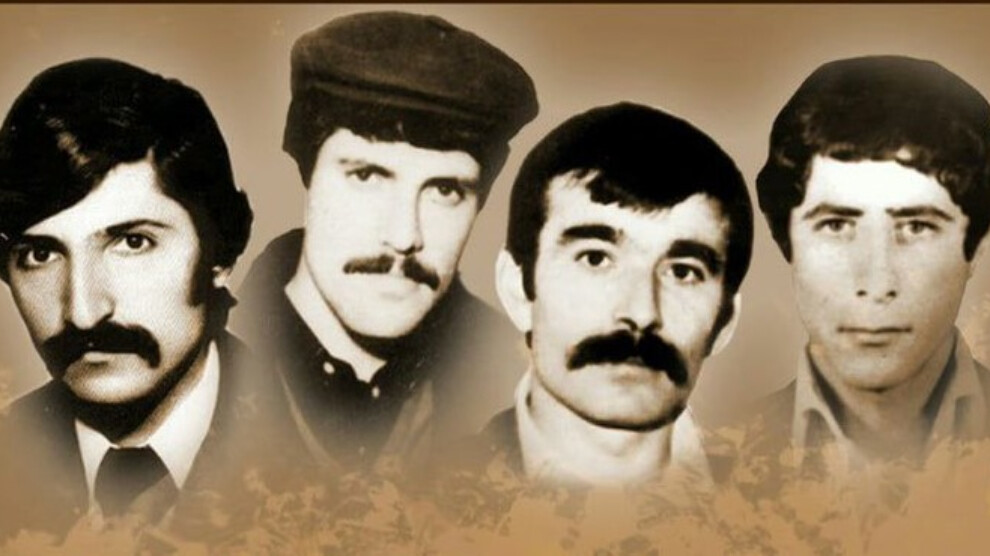 HDP Central Executive Board has released a written statement on the anniversary of the 14 July Great Death Fast Resistance.
"The 14 July resistance developed 39 years ago under the leadership of Hayri Durmuş, Kemal Pir, Akif Yılmaz and Ali Çiçek against the 1980 Turkish coup d'état has had far-reaching repercussions. The Diyarbakir Prison Resistance of July 14 1982, which was developed against the practices of September 12 regime that promoted cruelty and torture against the peoples of Turkey, especially the Kurdish people, proved that repressive policies are doomed to be defeated in the face of the social struggles," the statement said.
'RESISTANCE CONTINUES'
"The coup d'etat of September 12 is not a coup that started or ended within a certain period of time. It was the most concrete form of coup mechanics, which became systematic and continued its existence at various levels. The most meaningful and magnificent resistance against the putschist regime emerged from the prisons where political leaders were put.
'RESISTANCE WILL WIN'
Reckoning with this history continues today in every field. On the one hand, the current AKP-MHP putschist mentality replaces elected mayors with trustees, puts the elected representatives of the people in prisons and imposes isolation on the entire society including the prisons. On the other hand, there has been an uninterrupted struggle against this mentality inside and outside. One of the most meaningful resistance against the current putschist mentality is carried out in the prisons just as it used to be during September 12 period. According to a recent statement made by the political prisoners, the hunger strike which has marked its 230th day will be shifted into a 15-day rotating-indefinite action as of today. The demands of the prisoners are legitimate and justified and they are also our demands.
The AKP's recent statements about transforming Diyarbakır Prison into a cultural centre are aimed at twisting the subject. This is not a technical issue, but a deep-rooted political issue and requires a confrontation with history.
Our struggle will continue until the reality of Diyarbakır Prison is confronted and the putschist mentality is defeated forever. The democratic forces of Turkey and our party will definitely establish a truth commission that will reveal the crimes committed against society."