HDP's Kemalbay goes on hunger strike in custody
HDP Party Assembly member Serpil Kemalbay has started hunger strike in custody.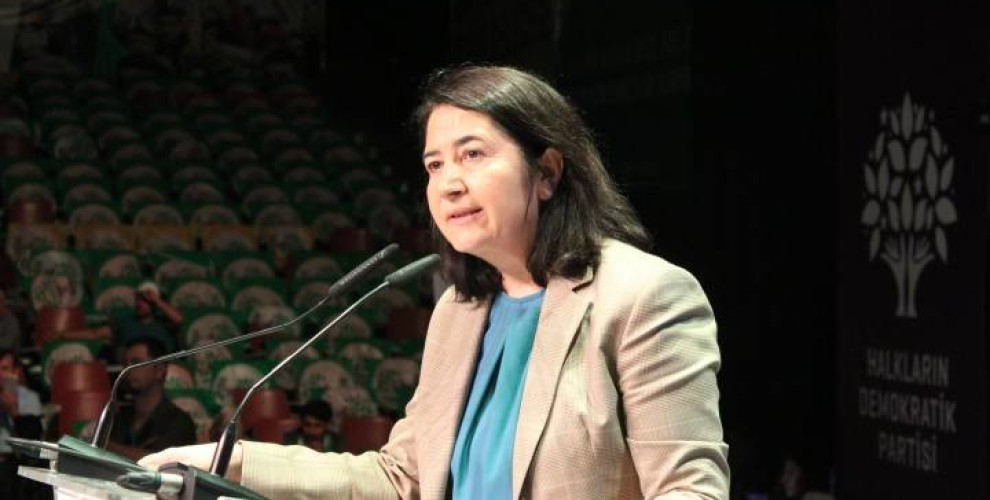 Serpil Kemalbay who handed over her post as co-chair of the Peoples' Democratic Party (HDP) and was elected as a member of the Party Assembly at the party congress on February 10, was taken into custody in Ankara yesterday.
Kemalbay who was facing an arrest warrant had her house in Istanbul's Esenyurt district raided by the police early Tuesday morning. Kemalbay went to Ankara Courthouse for testimony and she was detained by the anti-terror police in front of the court building. She was then taken to the anti-terror branch of police directorate.
Kemalbay is now held in a cell in the anti-terror department of police and she announced through her lawyers that she started hunger strike against unlawful and illegal detention and investigation against her. The clothes sent to Kemalbay were not given to her.
HDP Party Assembly member Serpil Kemalbay sent the following message through her lawyers:
"We will build together a free, equal and democratic society where people do not serve others as slaves. We will struggle together and we will build a peaceful life together. We will keep the struggle going inside and outside prisons. We will triumph, women will triumph, our peoples will triumph. With my sincerest love and greeting."