HDP: Turkey targets the dignified stance of Maxmur people
The history of the people in Maxmur Camp is a society that, despite all difficulties, is committed to its dignity and identity. This is the reason for the deadly aerial attack on the refugee camp, says the HDP.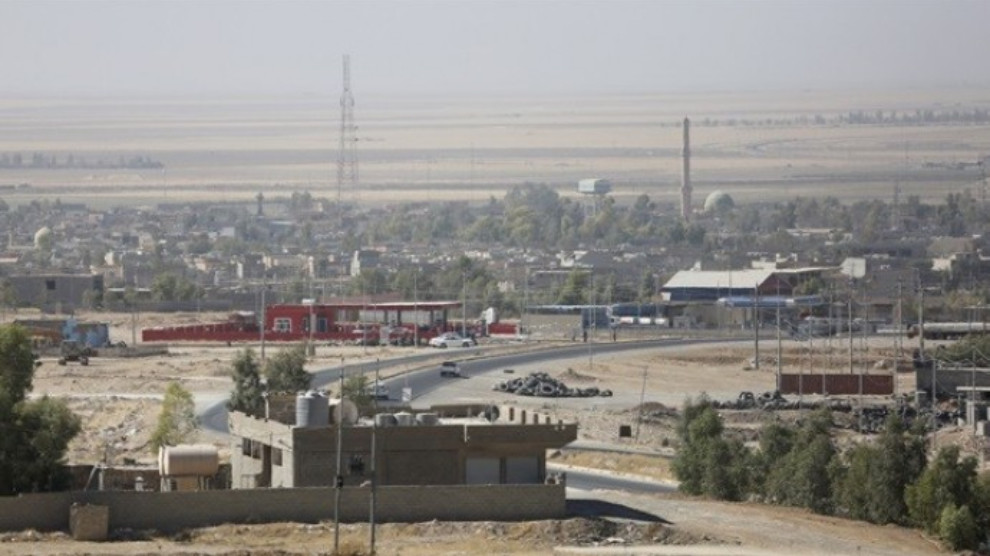 The Peoples' Democratic Party (HDP) condemned the attack of the Turkish army on Maxmur refugee camp in Southern Kurdistan. As a result of the bombardment with armed drones, three women who had taken their sheep to pasture were killed in the midday hours.
The statement of the HDP's central executive committee recalled that Maxmur is home to people who were forced to leave their homes in Northern Kurdistan in the 1990s: "They became refugees because they were attacked and forced to surrender. In Maxmur they have built a new life for themselves. They resisted the attacks of the ISIS and had to confront thousands of difficulties far from their homeland. In recent times, the attacks on Maxmur have taken on a systematic form. While the AKP government identifies the camp as a target of attack at every opportunity, the inhabitants have been suffering supply problems for nine months because the regional government of Kurdistan has imposed an embargo. The people are confronted with operations that run counter to the UN decisions on the protection of refugees. Especially at a time when no precautions can be taken against the Corona pandemic because of the embargo, the continuation of the attacks on the camp is unacceptable.
The history of the people in Maxmur is the history of a society that, despite all difficulties, is committed to its dignity and identity. The background to the systematic attacks on Maxmur at every opportunity is the hatred and anger that this dignified attitude arouses. The attack is an attempt to complete what drove people to flee in the dark of the 1990s.  
The same mentality that led to the planned bombing of villagers in Roboski has once again demonstrated with Wednesday's attack on Maxmur that it does not grant the right to life to anyone who demands freedom in the name of the Kurdish people. We reject this aggressive hostility.
The aggression, which deprives the people of the right to life, increases our responsibility to step up the fight for freedom and democracy. We declare once again that we stand on the side of the innocently suffering people of Maxmur. We appeal to the regional government to lift the embargo immediately. We strongly condemn the attack by Turkish forces."