Hearing of Öcalan's lawyers begins in Istanbul
The first hearing of the case against the lawyers of Kurdish leader Abdullah Öcalan has started.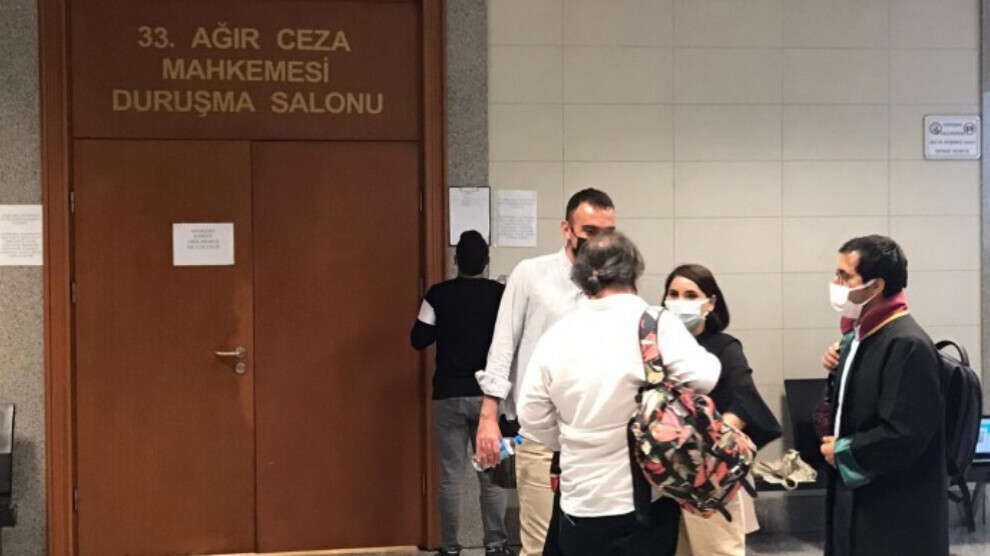 The first hearing of the lawsuit against the lawyers of Kurdish leader Abdullah Öcalan; Rezan Sarıca, Ali Maden, Baran Doğan, Cengiz Yürekli, İnan Akmeşe, Mahmut Taşçı and Mehmet Selim Okçuoğlu on charge of "being a member of a terrorist organization" commenced in Istanbul 33rd High Criminal Court on Tuesday. Apart from Öcalan's lawyers, Association of Lawyers for Freedom (ÖHD) co-chair İlknur Alcan and several other people are attending the hearing.
Lawyer Ercan Kanar said that the lawyers were practicing their profession and therefore the lawsuit against them was not legal.
Thereafter, Ali Maden, one of Öcalan's lawyers, spoke.
İbrahim Bilmez, Maden's lawyer, noted that the meetings with Öcalan took place within the knowledge of the state, that these meetings were not a crime and thus the case was not legal.
'ISOLATION IS THE REAL CRIME'
Cengiz Yürekli, one of Öcalan's lawyers, criticized the concept of "so-called lawyer" used to define them in the case file. Yürekli described the case as "a conspiracy and plot against them".
Stating that he had never met his client Öcalan, Yürekli continued, "This is exactly what needs to be discussed. Another accusation against us is our comparison between the Imrali prison and the Guantanamo Bay detention camp. This comparison was made since there is a huge similarity in terms of the legal regime and some practices."
Yurekli pointed out that denial of lawyers' meetings with their clients is an act of isolation.
Lawyer Özgür Erol pointed out that police officer Ömer Köse, who had requested permission for an investigation, was later convicted in the FETO case. He noted that prosecutor Adem Özcan, who carried out the investigation, was dismissed from similar investigations, and added that the investigation had been launched years ago but has just been turned into a case only recently.
The hearing continues.