Hearing of HDP's Demirtas postponed
On the finalization of his sentence, Selahattin Demirtas said, "We are not afraid of being tried."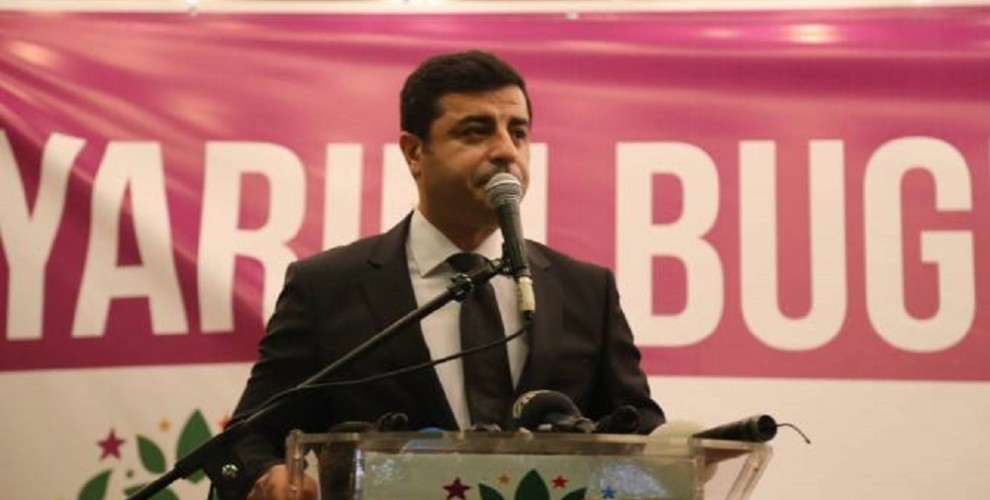 The hearing for the case imprisoned former co-chair of Peoples' Democratic Party (HDP) Selahattin Demirtas is on trial for with allegations of "insulting the president" was held in the Istanbul Bakirkoy Court House. Demirtas attended through the video conferencing system SEGBIS.
"FOLLOWING ERDOGAN'S COMMENTS"
On the finalization of his and HDP's Sirri Sureyya Onder's sentences in a lawsuit with charges of "propaganda for an armed organization", Demirtas (whose arrest was deemed unlawful by the European Court of Human Rights - ECHR) said: "Turkey's judiciary, at least in part, is guided by the intense pressure the AKP Chairperson exerts and his clear orders. The finalization of the severe sentence issued to myself and Sirri Sureyya Onder yesterday is a clearly political decision, made after the AKP Chairperson said, 'We will do our counter-move and finish the job'."
Demirtas added: "We fear none but Allah, so we are not afraid of being tried."
The next hearing was scheduled for March 27, 2019.