HPG guerrilla remembered by his grave in Helsinki
Crowd paid tribute to HPG guerrilla Halis Ceyhan (Kendal) by his grave in Helsinki, capital of Finland.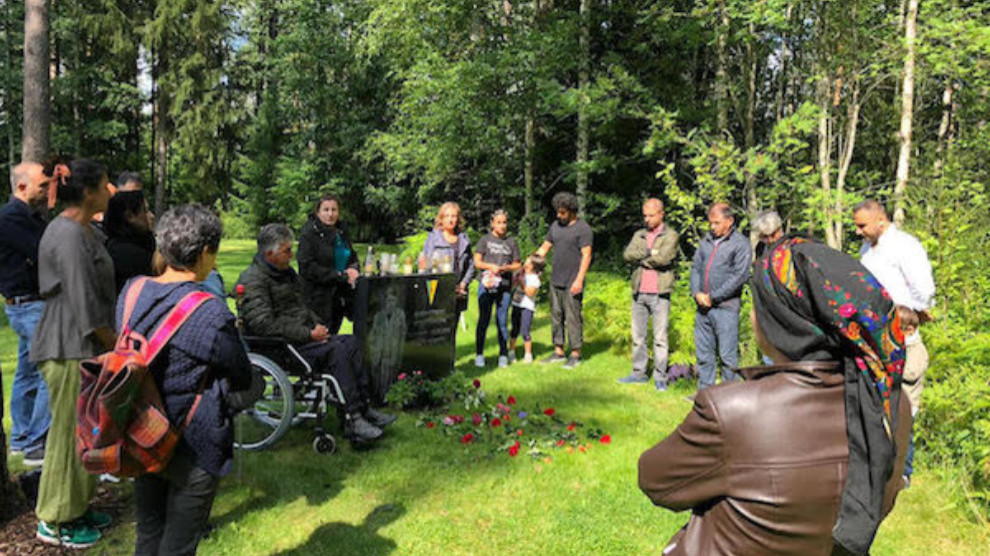 Kurds in Finland also visit cemeteries to remember their dead on the first day of the Feast of Sacrifice (Eid al-Adha) which began today and lasts four days.
A group of Kurds have visited the grave of HPG guerrilla Halis Ceyhan (Kendal) in Helsinki this morning. Ceyhan lost his life on 1 May 2018 after he had travelled to Finland to be treated for an injury he had sustained while fighting in the guerrilla ranks.
Speakers by the Ceyhan's grave highlighted the importance of martyrs in the freedom struggle of Kurdistan.
Deşti Çiya from the Democratic Kurdish Community Center in Finland talked about guerrilla Ceyhan's struggle.
Another speaker from the Commission of Martyrs' Families promised to enhance the struggle on the path of the martyrs.